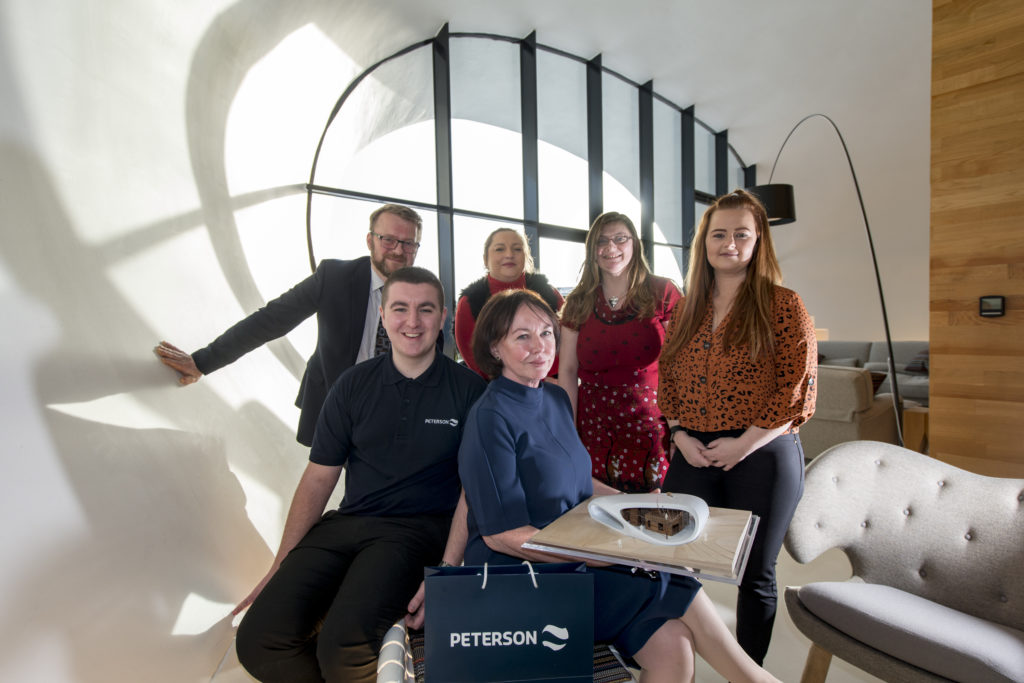 Energy logistics firm Peterson has made a £20,000 donation to two north-east charities.
Cancer care charity Maggie's and Mental Health Aberdeen have split the funding after bein selected by employees.
Both organisations support causes that employees have direct experience with, Peterson said.
Staff in Aberdeen and surrounding offices carried out various events throughout the year to raise the cash.
Bob Smith, head of operations, said: ""I am proud of my colleagues for their commitment to making a real difference in the community. These charities were chosen as they deal with issues close to the team's heart, with some of the staff having experienced support from both of them in the past.
Jules Goodwin, Centre Fundraiser for Maggie's Aberdeen comments: "Thank you from all of us at Maggie's Aberdeen for the amazing support and fantastic donation, we will use this money to continue to deliver vital support services and a safe place for those affected by cancer."
Maggie's offers free practical and emotional support for all people living with cancer, and their family and friends. Built in the grounds of specialist NHS cancer hospitals, including Aberdeen Royal Infirmary, Maggie's Centres are warm and welcoming places, with qualified professionals on hand to support people with cancer and their loved ones.
Mental Health Aberdeen helps young people and adults experiencing difficulties with their mental health through free counselling session throughout Aberdeen and rural Aberdeenshire to support individual's wellbeing through very challenging situations.