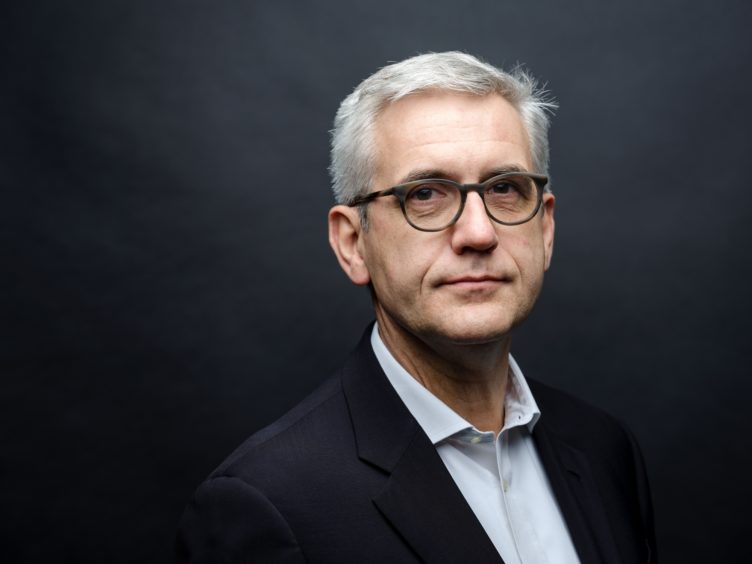 ABB Ltd. Chief Executive Officer Ulrich Spiesshofer abruptly stepped down after nearly six years at the helm of the Swiss engineering company that were marked by a public spat with an activist shareholder and poor stock returns.
Chairman Peter Voser, 61, will take on the role in the interim during the search for a successor, according to a statement Wednesday. Spiesshofer, 55, and the board "mutually agreed for him to step down." The shares rose as much as 5.8 percent, the biggest jump since February 2013.
"We've just started the process" to look for a replacement, Voser said on a call with reporters. The change was sealed following a late night board meeting Tuesday and came without a shortlist of candidates or timetable, he added.
"It was not a dramatic event," Voser said, dodging questions about the suddenness of the decision and the absence of any apparent succession planning.
Spiesshofer's departure comes a few months after he announced the sale of ABB's power-grid division to Hitachi Ltd. for about $6.4 billion, leaving the manufacturer more focused on robotics and automation. The breakup pushed by activist investor Cevian Capital was long resisted by the outgoing CEO, and on Tuesday another shareholder Artisan Partners urged the firm to go a step further by splitting out its electrification business.
What Bloomberg Intelligence Says
"The unexpected departure of ABB's CEO points to a win for activist shareholder Cevian Capital and may hasten the company's breakup."
— Jawahar Hingorani, Industry AnalystClick here to view the research
On the call, Voser said the CEO role will evolve to focus on strategy and company culture, while allowing ABB's four businesses to be run more independently.
Cevian Capital, which holds a stake of about 5.3 percent, on Wednesday reiterated its backing of ABB's strategy and said it has "full confidence" in Voser and the management team to "continue implementing the transformation."
"Now is the right time for a new person at the helm in order to speed up the execution of the new strategy and deliver on the key financial targets," ABB's biggest shareholder, Investor AB, said in a separate statement.
The total annualized return of the shares during Spiesshofer's 5 1/2 years as CEO was 2.2 percent compared with a peer group return of 8.7 percent, Bloomberg data shows.
"We are not where we would like to be," Voser said when asked about financial performance.
"Whether the stock can work from here also depends on whether ABBcan break the cycle of downgrades and lack of earnings growth, which may require a reset," JPMorgan Chase analysts wrote in a note. Other analysts were puzzled by the timing of the change at the helm.
ABB on Wednesday also brought forward publication of first-quarter results that met analyst estimates. Operational earnings before interest, taxes and amortization rose 10 percent to $766 million while orders were little changed at $7.61 billion. Chief Financial Officer Timo Ihamuotila said in a release that the separation of power grids is "well on track" and business in the core divisions in the current period is as expected.
"Overall, we expect operational Ebita margins to be better in 2019, aided by non-core improvement, stranded cost elimination, and our simplification program," he said on the call, adding that an industrial solutions business acquired from General Electric "will still be a headwind this year."
Read More: ABB Investor Presses for Breakup After Sale of Power Grids Unit  ABB Signs Dassault Software Deal as Focus Shifts to Robots (2)  ABB Has 'Financial Horsepower' for Future Acquisitions, CEO Says  Hitachi to Buy ABB's Power Grids Business for $6.4 Billion.
Recommended for you

ABB to supply power from shore system to axe emissions from North Sea field