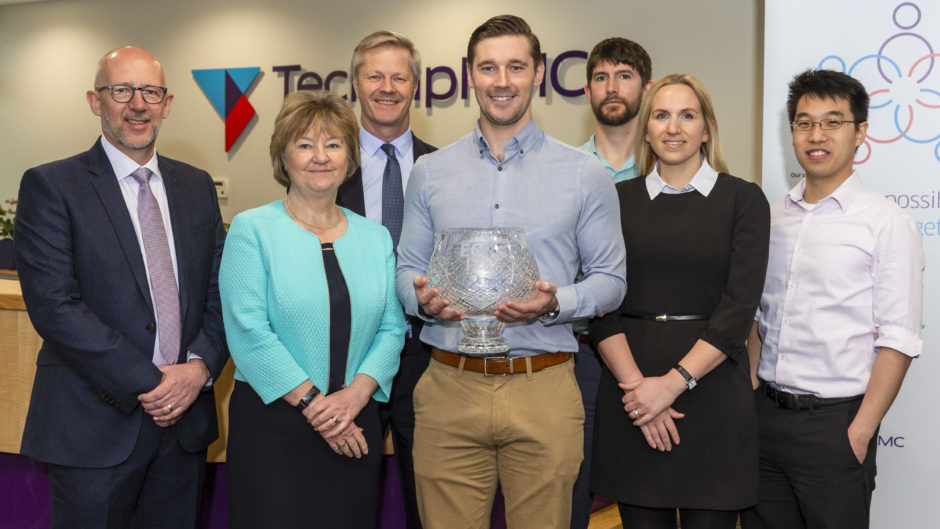 A team from TechnipFMC has been presented with the top prize in the sixth annual oil and gas ACTIVE Cup Challenge.
Steven Gillan (captain), Shaun Riddell, Katie Roberts, Zane Tan and Javad Heidari – otherwise known as MJH – beat stiff competition from 10 other teams from a range of Aberdeen-based energy companies, including Subsea 7, TechnipFMC, WorleyParsons, Wood, Oceaneering and Stork.
Second place – the Gold Award – was taken by Wood, while Subsea 7's, "Solution7" team took the final rostrum place claiming the Silver Award. WorleyParsons was presented with the 'most improved' status during the competition.
Organised by the Engineering Construction Industry Training Board (ECITB), the simulated construction project is run in collaboration with Cranfield School of Management as part of a wider project management training initiative within the engineering construction industry.
The Active Cup is held each year in Carnoustie, near Arbroath. The teams of five must manage a project from inception to completion, with the winning team judged to be the one making the most profit against their initial bid price.
Participants manage a fixed price construction project, financed by negotiated loan capital, on behalf of an external client. There are significant opportunities for teams to engage in the negotiations of claims for client driven scope changes, and in the resolution of disputes. The exercise is highly time-pressured.
Chris Claydon, Chief Executive of the ECITB, said: "Congratulations to TechnipFMC on their success in what was a very competitive field this year. The ACTIVE Cup programme shows how industry can come together to ensure best practice approaches in key areas like project management are widely understood and undertaken.
"In the face of the continued challenging climate for the oil and gas industry, it's important that we work together to give ourselves the best chance of a sustained economic recovery. The ECITB is proud to support this competition and the many other project management development activities that promote knowledge sharing and collaborative working within the sector."
Bill Morrice, Managing Director of TechnipFMC's UK Subsea Business, said: "Well done to all the teams who participated in the competition. We are proud to take the trophy again for the second time in four years. Our thanks to ECITB for organising the event."