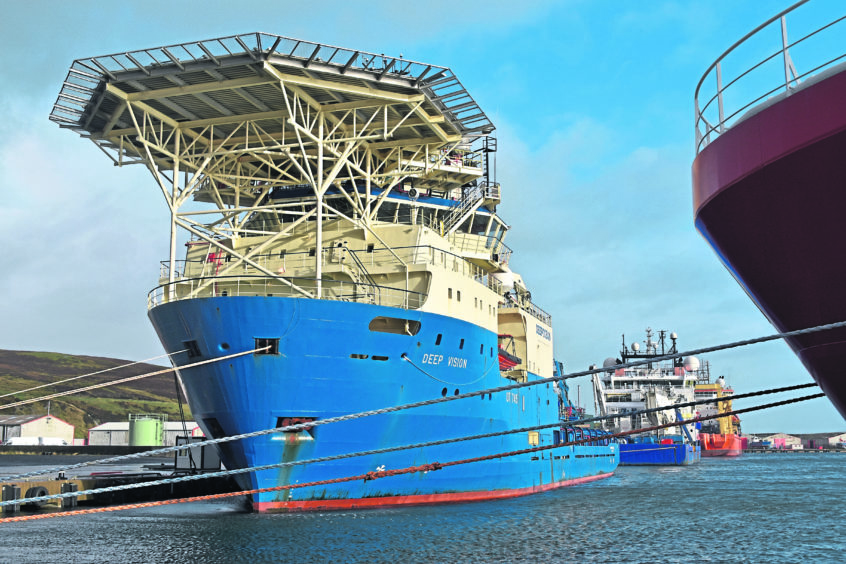 The chief executive of Lerwick Port Authority (LPA) has hailed signs of recovery in oil and gas activity as traffic in all sectors increased at Shetland's main harbour in the first quarter of this year.
A 45% jump in the number of offshore industry vessel movements contributed to a 26.2% overall rise in arrivals to 1,1046 between January and March, compared to the same period last year.
There was a 135% increase in workboats carrying mussels, while the number of fishing boats visiting the port was up 23% over the period. A total of 60,011 boxes of white fish landed in the three months.
Overall tonnage increased 9.27% to 1,959,030 gross tonnes.
LPA chief executive, Captain Calum Grains, said: "With diversity of activity a cornerstone of our operations, it's great to have started the year with positive performances in the various sectors.
"Signs of recovery in the offshore industry, with marked rises in arrivals and cargo, are particularly welcome after the severe market downturn of recent years. With the higher oil price and growing industry enthusiasm for west of Shetland, hopefully the trend will continue."
He added: "Lerwick is set for another significant period of activity. Alongside a cautiously optimistic outlook for offshore, the authority looks forward to record-breaking cruise calls, preparations for the Ninian Northern platform's arrival for decommissioning in 2020, renewal of the Northern Isles ferry contract in the autumn and ongoing construction work to complete a new white fish market early next year."