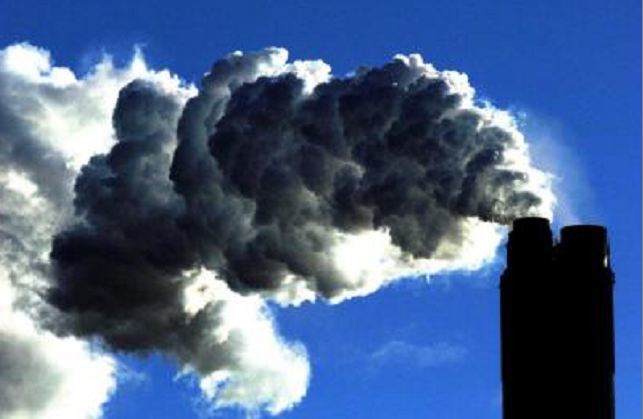 Scotland can end its contribution to global warming within 25 years by setting an "ambitious new target" to reduce greenhouse gas emissions to zero by 2045, an influential climate change group has said.
In a landmark report published today, the Committee on Climate Change (CCC) advised that Scotland can "credibly adopt a more ambitious target of reaching net-zero greenhouse gas emissions by 2045".
The CCC say their recommended targets, which cover all sectors of economy, are achievable with known technologies, alongside improvements in people's lives and should be put into law as soon as possible.
Key to reducing emissions is phasing out the use of fossil fuels and the CCC recommends that across the UK there should be a 34% reduction in gas, 85% reduction in oil and 89% reduction in solid fossil fuel consumption by 2050.
To make up for that reduction the CCC advises that there needs to be a "quadrupling" of low carbon electricity by 2050.
The group also notes that electric vehicles will have to be "the only option" from 2035 and that measures should be taken to reduce emissions on farms.
Lord Deben, chairman of the CCC, said: "The government should accept the recommendations and set about making the changes needed to deliver them without delay."
The National Farmers' Union Scotland, reacting to the report, said their members must be recognised as part of the solution.
The CCC specifically calls for a 20% reduction in the amount of beef, lamb and dairy produce consumed in the UK by 2050.
NFU Scotland president Andrew McCornick said the targets would be "era-changing", adding: "It is now extremely likely that Scottish Government will adopt this recommendation and emission target and look to all sectors of society and industry, including food and farming, to play their part in delivering.
"Reducing agricultural emissions in Scotland will be fundamentally challenging to businesses but need not be at the expense of producing food, cutting livestock numbers or exporting our emissions by relying on food imports.
"Simply reducing numbers in the Scottish red meat sector would have a massive economic impact on agriculture and more importantly the wider economy, but also export the responsibility to nations with a poorer record on climate change."
He added: "It remains our concern that while Scottish farming already plays an important role in reducing emissions, the way our agriculture is represented in the greenhouse gas inventory and reporting structures does farming a serious disservice, ignoring the key environmental role farmers and crofters in Scotland provide."
UK Business Secretary Greg Clark said: "Few subjects unite people across generations and borders like climate change and I share the passion of those wanting to halt its catastrophic effects.
"This report now sets us on a path to become the first major economy to legislate to end our contribution to global warming entirely."
The Scottish Government did not respond to requests for comment.
The CCC's report comes after Environment Secretary Michael Gove yesterday acknowledged that the world faces a climate "emergency".
Mr Gove, speaking in the Commons, warned the next generation will "face the consequences" if action is not taken now to deal with climate change.
He insisted legislation due "shortly" will mark a "step change" in how the country tackles climate change and wider ecological degradation.
Mr Gove added that when there were emergencies and crises that this country faced in 1914 and in 1940 "we put aside partisanship", adding: "We've led in the past in defence of freedom, let's lead now in defence of our planet."
His remarks came after Jeremy Corbyn told MPs they must declare a "climate emergency" and take dramatic action to prevent the "irreversible destruction of the environment within our lifetimes".