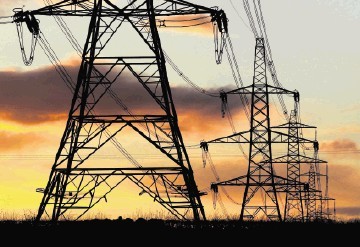 Three of Europe's biggest utilities are highlighting the challenge of making money in Britain's notoriously difficult retail energy market.
Innogy SE on Tuesday posted a loss for its U.K. unit in the first quarter following an earlier write down of more than 1.5 billion euros ($1.7 billion). On Monday, EON SE said profit for its retail arm in the country slid as much as 60%. The market value of Centrica Plc, which is Britain's biggest supplier of energy to homes, has slumped by more than a quarter this year, and the utility warned of challenging times ahead.
They are not alone in finding trading difficult in the U.K. The market was traditionally dominated by six big suppliers, but their share is eroding as smaller, more nimble competitors steal away customers. The largest utilities also have lawmakers on their back, and they regularly cite Prime Minister Theresa May's price cap on tariffs as a reason for deteriorating conditions.
"We need to get to grips with the difficult situation in the U.K.," Innogy Chief Financial Officer Bernhard Guenther said Tuesday on a call with reporters. "We're looking at all options."
Centrica said it will announce the results of a strategic review of its businesses on July 30, taking into account the regulatory environment, efforts to sell its nuclear reactors and broader dynamics in the U.K. market.
"External factors have presented challenges for Centrica during the first four months of 2019," Centrica CEO Iain Conn said in a statement on Monday. "We continue to focus on those things we can control." Npower has troubled its owner for years and is now in the hands of Innogy. In addition to fleeing customers, Npower was beset with computer problems that led to faulty billings. It regularly scored among the lowest of its peers in customer satisfaction surveys. Innogy in April confirmed it had been approached about selling parts of the U.K. subsidiary but said it didn't plan on entering talks. A plan to merge with SSE Plc's retail arm was abandoned last year.
The options for Npower now include winding down the unit. But its fate could also become a question for EON Chief Executive Officer Johannes Teyssen. Last year, he struck Germany's biggest ever utility carve-up with RWE boss Rolf Schmitz, a move that would leave EON taking over Npower as part of a broader division of assets between the three companies. The deal may not be completed until the autumn, since the European Commission has opened an extended probe of the transaction.
All that leaves analysts gloomy about the future of those operating in the U.K.
"With continued risks in retail operations, relatively expensive adjusted multiples (post nuclear) and a lack of short-term catalysts, we see limited upside potential," John Musk, a utilities analyst at RBC Europe Ltd., said in a note to clients responding to EON's earnings.
Another option is to integrate Npower into EON's other British operations, where profit slid to 50 million euros in the first quarter on an earnings before interest and tax basis. EON CFO Mark Spieker said Monday that the price cap and competition regulations were "systematically destroying" the U.K. market. He added that the company would probably be forced into another round of cost-cutting this year.
"The sharp decline in the U.K. sales business, particularly at Innogy, and both companies' customer losses in this difficult market are obviously challenges that we must and will address," Teyssen said Tuesday in speech at the company's annual general meeting in Essen, Germany.
Get more numbers:
EON Confirms Guidance Despite 'Considerable' U.K. Pressure Centrica Sees Challenging Environment to Impact Performance  Innogy 1Q Adj. Ebit Falls 22%, Confirms Outlook
While Centrica managed to stem customer defections in the first four months of the year, it still lost 234,000 energy accounts. And in addition to the price cap, the utility blamed unusually warm weather and weak gas prices for a hostile trading environment that's adding pressure to its full-year outlook. But despite the gloom, Centrica stuck to its full-year targets for cash flow and debt.
At the utility's AGM on Monday, shareholders approved Conn's 44% increase in total remuneration to 2.4 million pounds, but almost 15 percent of the votes were against the pay policy.
"It does seem that we are currently facing what is almost the perfect storm," he told shareholders at the meeting in London.