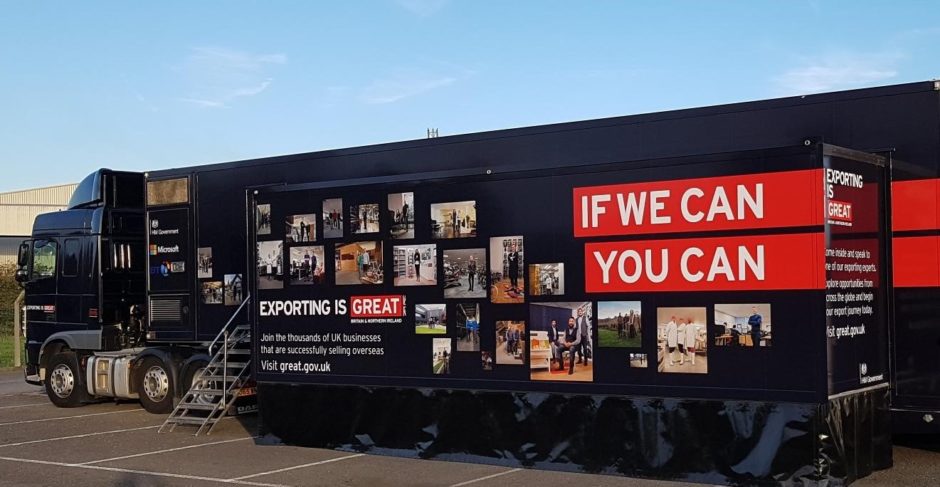 A truck packed with experts ready to dish out export advice to energy sector businesses starts its tour in Glasgow today.
International Trade Secretary Liam Fox launched the Export Hub Energy Tour at Strathclyde University.
The truck will come to the Aberdeen Exhibition and Conference Centre on May 29, before heading to Fife the following day, and Teesside on June 3.
The tour will feature industry and government speakers, one-to-one meetings and networking opportunities.
Global trade experts from the Department for International Trade will also provide businesses with advice and insight into exporting opportunities.
Mr Fox said: "I am delighted to visit the Export Hub Energy Tour in Glasgow and meet so many ambitious businesses. In 2017-18, 81% of all UK oil and gas was produced in Scottish waters, which demonstrates Scotland's value and contribution to our energy industry.
"My international economic department is committed to supporting the UK energy supply chain and providing exporting opportunities for businesses to expand into new markets globally."
Recommended for you

How will an upside down energy market affect UK climate targets?