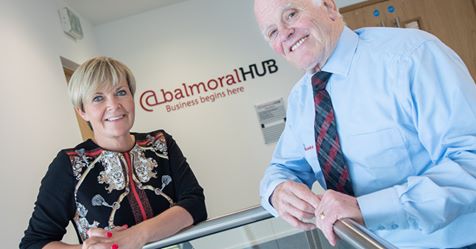 An entrepreneurial hub on the south side of Aberdeen has expanded by 6,000sq ft on the back of increased demand for its office facilities.
The joint venture between Elevator – a social enterprise that supports start-ups – and Balmoral Group, @balmoralHUB opened in August 2017.
Strong demand has recently led to a second floor of the three-storey pavilion opening – offering executive office space and meeting rooms for a further 15 businesses. Six new tenants have already signed up for the second floor: C&I Engineering Solutions, with a two-year lease for 1,500sq ft; longstanding Elevator tenant ProSep; HR Hub; Snap Digital; The Tech Force; and Urbane Media.
Elevator property director Karen Pugh said @balmoralHUB is "the jewel in our property portfolio crown" and "fundamentally closes a gap in Aberdeen's commercial property market".
Balmoral Group chairman and managing director Jim Milne added: "Our partnership with Elevator is proving to be a winner and their tenants are enjoying the very best of facilities at extremely attractive rates. The commercial office market has reacted well to this relatively new and unique offering."
Recommended for you

ABZ Business Park – multi-let, multi-benefit options ready to be snapped up