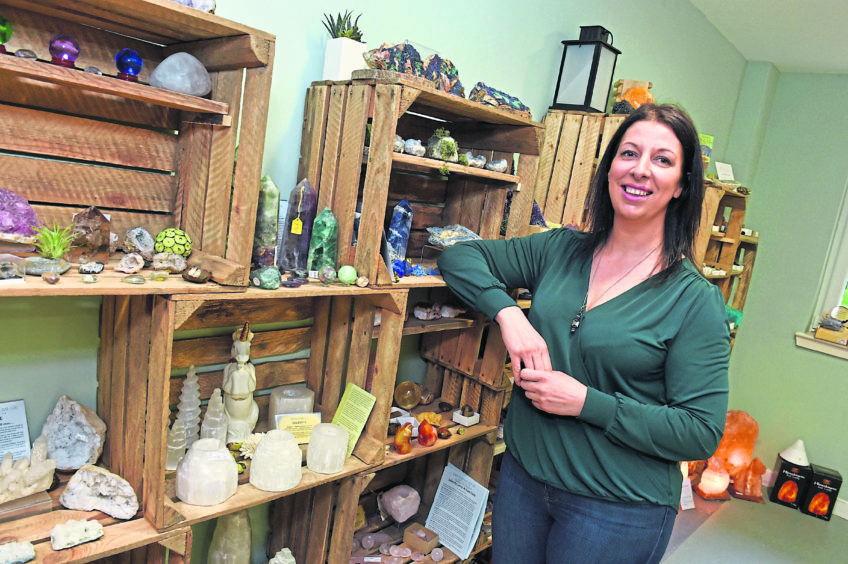 A former oil and gas worker and her ex-energy industry father are tapping into growing demand for wellbeing therapies at their Urban Wellness Hub (UWH) in Aberdeen.
Emma Ross worked in support service roles for Shell, BP and Samphire Subsea before a back injury took her career down a different path.
Her father and UWH's co-owner, Nigel Ross, boasts four decades in the international energy industry.
He has worked mainly in sales management, business development or strategic marketing roles.
As principal energy consultant for Scottish Enterprise, Mr Ross helped Scottish manufacturing and service companies gain access to markets in Russia and the Caspian region.
Bridge of Don-based UWH, which now boasts Scotland's only purpose-built float room, is a real family affair – Miss Ross's mother, Linda, a retired community nurse and trained therapist, also helps out, while younger sister Fiona runs wellbeing clinics for dogs and horses out of the same facility.
The recently-opened float room aims to provide a new way for people to proactively focus on health and wellbeing.
Air and water inside the room is heated to skin temperature, while the water is saturated with Epsom salts to provide buoyancy – allowing people to float weightlessly.
Miss Ross got the idea after trying a float more than 10 years ago to help with chronic knee pain after a sporting injury.
She said: "We're thrilled to launch the float room and to have had such a fantastic response from the public already.
"It will allow many people who work in a stressful job to be completely free from distractions in a world where we have so many things preoccupying our minds, and a chance to take real time out.
"Many sports personalities already use floating to improve performance, and business leaders for ideas-generation or providing greater focus and clarity.
"We wanted to offer people a chance to experience the benefits of floating without having to travel."
Recommended for you

Life after oil: Ex-oil worker putting finishing touches on Aberdeen escape room