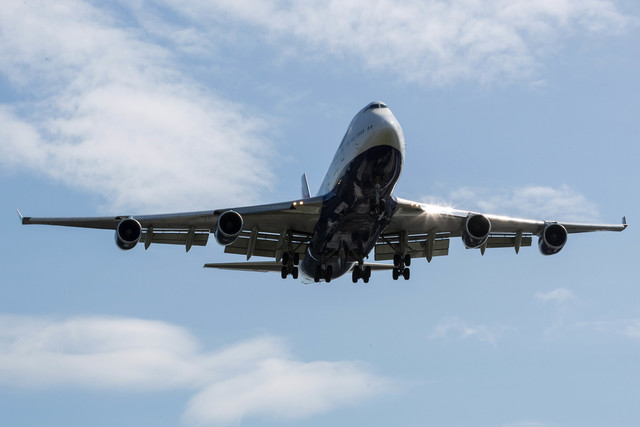 British Airways is adding extra flights between Aberdeen and London Heathrow as part of plans to grow services between Scotland and the UK's busiest aviation hub.
The national flag-carrier said yesterday it would increase the frequency of its winter schedule services from the Granite City, as well as Edinburgh and Glasgow, from the week starting October 27.
Services between Aberdeen and Heathrow will increase by three a week to 50. The additional 1pm departure from the north-east will run until next March.
British Airways (BA) has previously said it will start a double daily service on the Inverness-Heathrow route from October.
Welcoming extra flights from his local airport amid ongoing fears for the future of Aberdeen's connectivity to London after the loss of services to Gatwick and London City Airport, Gordon Conservative MP Colin Clark said: "Air links to the capital are vital for businesses here in the north-east, the engine room of the Scottish economy.
"Extra flights between Aberdeen and Heathrow will also be welcomed by leisure travellers heading to London or on to other destinations around the world.
"I have been making the point for some time that airlines should be backing the recent investment made at Aberdeen International Airport (AIA).
"This news suggests that British Airways is listening, and understands the importance of regional connectivity."
AIA managing director Steve Szalay said: "London connectivity is absolutely essential to the lifeblood of our airport for business and leisure travellers alike. We warmly welcome additional services and are delighted to further strengthen our capacity to London."
BA's weekly winter flights between Edinburgh and Heathrow will go up by three to 69.
The airline will operate 63 return services a week between Glasgow and Heathrow, an increase of five compared to winter 2018-2019.
BA said it would have nearly 200 flights a week from Scotland to Heathrow this winter, giving it more cross-border services to London than any other part of its global route network.
Neil Chernoff, director of networks and alliances, BA, said: "British Airways has proudly served Scotland, its people and its businesses for more than six decades.
"We are pleased to be able to connect Scotland with the rest of the world though a global network of more than 150 destinations served from our Heathrow hub, 90 from Gatwick and 30 from London City," he added.