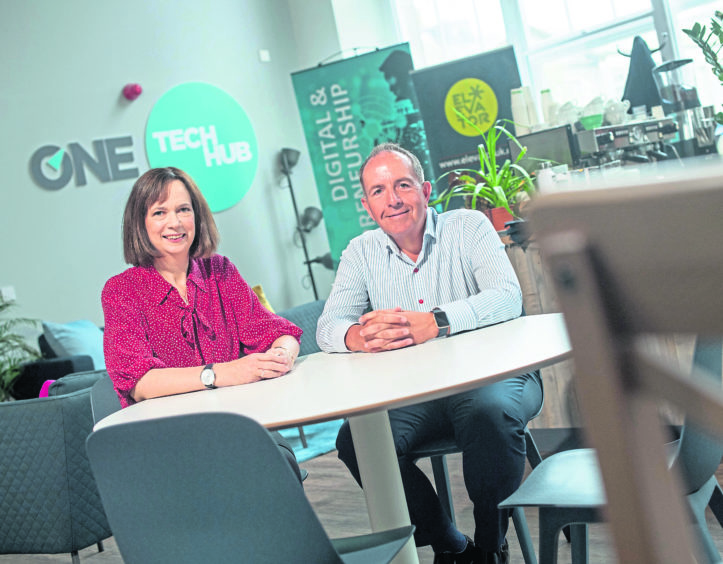 A new business accelerator is being launched this week to help drive a digital revolution in the north-east economy.
Opportunity North East (One) – the region's private sector-led economic development body – and the business support organisation Elevator have teamed up for the initiative.
It is aimed at supporting start-up, early stage and growth firms looking to develop digital solutions to help companies boost their efficiency and productivity.
Digital technology entrepreneurs and innovators are being invited to apply for an initial five-day boot camp, where their business ideas will be weighed up for their game-changing potential.
The most promising boot camp participants will secure a place on the 12 week accelerator programme.
This will introduce them to sector experts, case studies and specialist mentors, as well as all the skills, knowledge, networks and advice needed to take their idea from concept through to market readiness.
Maggie McGinlay, One's deputy chief executive said the scheme bolsters ongoing efforts to "transform" the region's economy after the oil and gas downturn.
She added: "The One Digital Accelerator can inspire those in the early stages of developing an idea about how to implement digital technology and tech business models right from the start.
"This is while sharing sector specific expertise from One, Elevator, One CodeBase (technology start-up incubator) and other partners to turn the region into a global hub for people and businesses that want to engage in the industrial digital economy."
Elevator chief executive Professor Gary McEwan said: "When it comes to disruptive thinking, Scotland has punched above its weight for centuries.
"The north-east has benefited immensely from this; we are now a region full of technological developments and expertise that have added value for the digital sector.
"Our partnership with One will deliver the specialist support required to enhance this sector further, boosting innovative thinking and the development of disruptive digital solutions.
"It aims to accelerate the growth of our region's digital tech companies, while providing our people with the cutting-edge skills and know-how to win in the digital space.
"The boot camp is the first step to uncovering the hidden gems who are looking for the knowledge to apply digital technology to their business."
The boot camp is taking place from August 19-23.
The One Digital Accelerator programme that follows soon after will be based at the new One Tech Hub on Schoolhill, Aberdeen.
Those participating at the boot camp stage must contribute £250 towards the cost.
Other costs will be covered by Elevator and One.