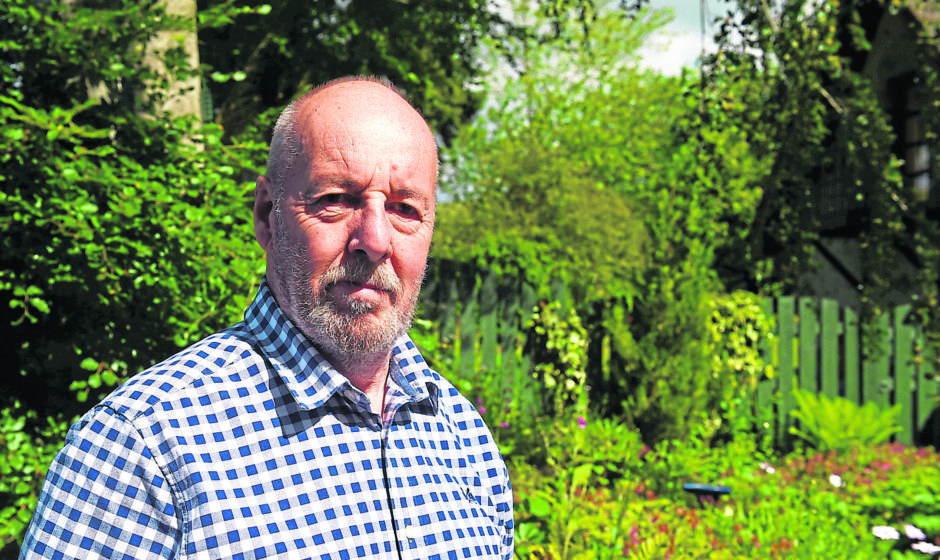 A north-east veteran of international trade may have inspired Boris Johnson's plans for Singapore-style tax free zones.
Reith Still, who spent more than a decade as international business director at Aberdeen Chamber of Commerce, said he recommended the idea to Whitehall officials three years ago.
He also said he was recently surprised to learn the idea of customs clearance for UK exports before they leave Britain was finally gaining traction in London – years after he suggested it.
Earlier this month, Mr Johnson said tax-free zones could be established around the UK to drive forward the economy after Brexit.
It was previously revealed the would-be prime minister was mulling proposals for a free port in the north-east if he makes it to Number 10, potentially creating thousands of jobs and pulling in international investment.
According to senior sources on the Tory leadership favourite's team, either Aberdeen or Peterhead could be given free port status after Brexit.
Mr Still, 70, said: "I see Boris Johnston is talking about tax free zones across the UK, including Aberdeen, which is what I recommended three years ago – crazy when you think about it how it has taken all this time to come up with possible solutions by the government's so called best brains."
The Aberdeenshire-based business development executive said he pitched his proposals for new-style customs arrangements to a string of organisations several years ago, originally as a way of easing the path of north-east oil and gas exports to Nigeria.
But these ideas have taken on a new significance in the Brexit debate over Britain's future trade with the EU, he added.
In a paper he sent to the Department for International Trade, HM Revenue and Customs and his local MP about two years ago, Mr Still suggested exports could be subjected to customs clearance procedures, tariffs and duties by foreign customs officials or their UK agents prior to their departure from Britain.
Reith Still has plenty of experience of helping north-east firms grow their business overseas.
As international trade director of Aberdeen and Grampian Chamber of Commerce (AGCC) from 1993 to 2006 he worked closely with companies in the oilfield service sector to set up operations in challenging markets including Kazakhstan, Azerbaijan, Nigeria, Angola, Mexico and China.
He was also an adviser to Scottish Enterprise and a director of the British Chambers of Commerce international division.
UK Trade and Investment, which in 2016 was merged with other Whitehall operations to create the Department for International Trade (DIT), used his trade expertise and authoring skills to produce a booklet on doing business in Kazakhstan.
He has organised and led more than 50 UK trade missions overseas and helped in excess 100 north-east companies on behalf of AGCC and Scottish Development International (SDI), the international arm of Scotland's economic development agencies.
Mr Still played a key role in AGCC setting up an Africa Business Centre, and has held business development and consultancy roles at several north-east companies.
He said he took his ideas for UK-based customs clearance to organisations including DIT, HM Revenue and Customs, the Foreign and Commonwealth Office, SWDI, Aberdeen City Council and Aberdeenshire Council.
Despite his best efforts to convince others of their merit and him receiving no negative feedback either in the UK or from abroad, he has struggled until now to persuade anyone to take his ideas forward.
"It's not for the want of me trying," he said, adding: "I've been very persistent.
"Clearing goods at points throughout the UK, Aberdeen included, prior to border crossings – today's technology would alleviate any delays at customs – means eminent sense to me."