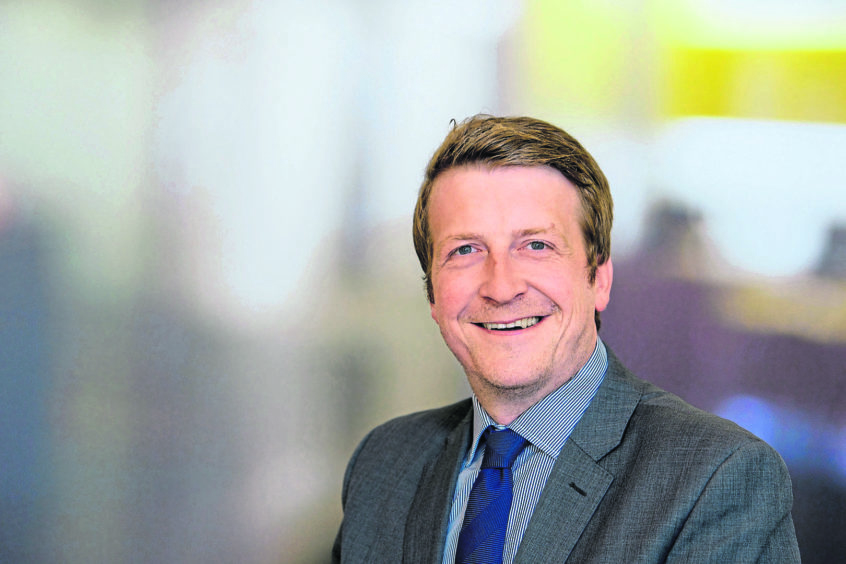 The commercial property market in Aberdeen continues to show encouraging signs of recovery, though it's still a long way short of the halcyon days before the oil and gas downturn.
In the second quarter of 2019 the take-up of office space in the Granite City was significantly higher than in the first three months of the year, bringing it back broadly in line with the corresponding period in both 2017 and 2018, but remaining around a third short of what it was in 2013.
Savills has reported take-up of office space reached 106,000sq ft in Q2 2019, compared with just 37 000sq ft in the first three months of the year.
We are optimistic that we have turned a corner in terms of recovery, but given the severity of the downturn in the oil and gas sector in 2014 the outlook is still cautious.
Most noticeable is a new trend in transactions. Fewer clients are keen to tie themselves to the 20-25-year leases of old, turning instead to the more attractive all-inclusive rental offering such as that on offer at Agile@Charter at Hill of Rubislaw.
This type of flexible office space is particularly attractive for small businesses, affording them the opportunity to upsize – or downsize – as their business develops.
Smaller occupiers appreciate the simplified short-form lease agreement and the "plug and play" nature of the office space, which comes complete with furniture, the use of kitchen facilities, IT and high-speed broadband connections for one all-inclusive rental charge.
It's easy in and easy out, with the additional benefit that occupation is speeded up without lengthy legal processes.
Tenants can gain access to their accommodation more quickly, and literally move in and start operating with minimal disruption to their business.
Tenants at the recently refurbished Charter building benefit from the kerb appeal of a prestigious Hill of Rubislaw address, previously the preserve of oil and gas majors, with its easy access to transport links and pleasant green space only a mile from the city centre.
In addition, they have access to the shared amenities across the site.
We are seeing fewer large deals but activity is definitely picking up in terms of smaller spaces catering for the one to two-person office, so anything from 150sq ft to 2,000sq ft.
The Agile offering means smaller companies or start-ups gain the kudos of being located in a prime location but with the ability to scale up as their business grows.
Recommended for you

Prestigious offices in Aberdeen running out of space