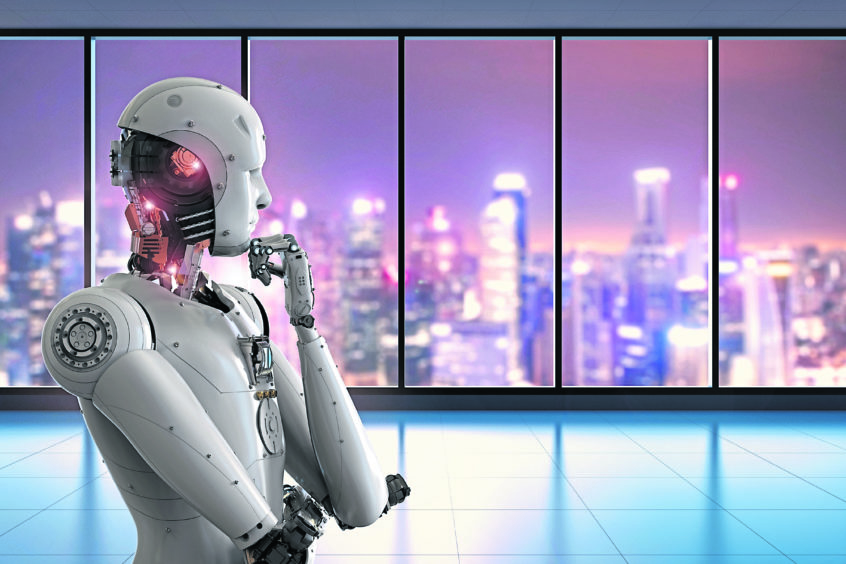 Greater collaboration and regulation within the technology industry is key to the north-east becoming a hub of global excellence, an industry boss has claimed.
Scott McBay, owner of digital marketing firm Balanced Impact, said Scotland is uniquely placed as a key player in areas including big data, informatics and digital health and our small nation has a solid track record of attracting inward investment.
However he warned the sector needed to let go of the "fear of sharing" and ensure Aberdeen's "world class" universities are collaborating better with industry.
Technology in Scotland is forecast to be our fastest growing sector between now and 2024. And with GVA per head for the technology sector at 60% higher than for the Scottish economy as a whole, it represents an impressively significant contributor to our future financial success.
Mr McBay said the growing technology sector creates a unique opportunity to cement Scotland's reputation as a country that punches above it's weight in the tech sector – but only if we get this right.
He said: "According to Skills Development Scotland, there is a need to fill about 13,000 jobs in the technology sector every year and yet, our speed and drive for innovation and efficiencies, mean that we fall significantly short of this demand.
"With about 5,000 recruits being created each year from colleges, universities and apprenticeships, the shortfall of up to 7,000, widens the digital skills gap and places significant risk to our future success.
"Our world class universities need to have greater collaboration with industry, in order to stay current and to deliver graduates that can hit the ground running in a commercial world
"We need to let go of the fear that sharing will reduce competitive edge."
Mr McBay, who is originally from Aberdeen but is now based in Edinburgh, said with the opening of Opportunity North East's digital technology hub the region is perfectly placed to support significant growth in the sector going forward.
However he added: "Greater regulation within the Digital Marketing industry is key.
While the level of regulation seen in financial or legal sectors is not necessary, guidelines and quantifiable measurements which demonstrate digital skills proficiency and an agency's ability to deliver high quality digital marketing, would boost the industry.
Both helping to create a higher quality of training to close the digital skills gap and boosting the reputation of a crucial industry."
Mr McBay said there is already a commitment to digital skills, evidenced by the creation of organisations like Digital Skills and Technologies Group and the launch of a new £1 million digital skills training fund by the Scottish Government introduced in May this year.
He said the £1.5m investment in the One Tech Hub demonstrates a commitment to the support and growth of digital skills in the north-east.
Recommended for you

New energy partner joins Addleshaw Goddard from Burness Paull