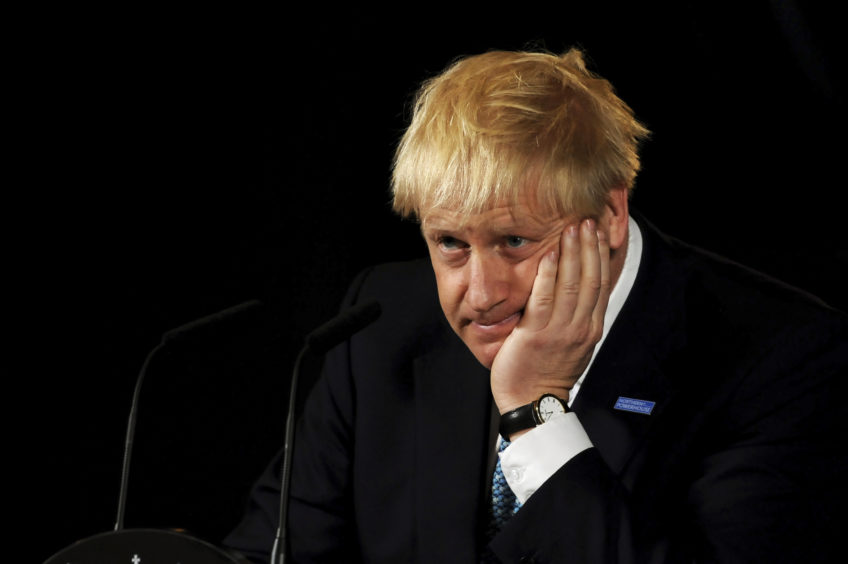 The published documents outlining the consequences of a no-deal Brexit have suggested that "significant" increases in energy prices could occur, with some firms exiting the market.
The Yellowhammer papers are a five page statement highlighting the 'worst case scenario' of a no deal Brexit.
The UK Parliament pushed for the government to release the findings last night.
It outlines issues surrounding energy price increases, but added that "demand for energy will be met" in the instance of no deal.
The documents said there could be "significant electricity price increases" for businesses and households with associated "wider economic and political impacts".
But it added that there would be no "security of supply issues".
The Yellowhammer paper claimed that some firms could "exit" the energy market, "exacerbating" the economic and political impacts.
Alex Dickson, head of research at energy auto-switching service Switchcraft, said: "For the last four decades, the UK has enmeshed its energy policies with the EU – emissions schemes, pipelines, investment and trade rules – in order to manage this trilemma.
"Any move that causes friction in these areas will absolutely result in energy price hikes. Moreover, these hikes will be amplified by how the (already volatile) pound reacts. The lower it goes, the higher energy wholesale energy prices will be for suppliers."
The paper also mentioned that riots could occur alongside "protests and counter protests".
It added that there could also be "less fresh food" and could impact the availability of medicines and medical supplies.
Boris Johnson has faced renewed pressure to recall Parliament after the Prime Minister was forced to reveal that a no-deal Brexit could trigger medical shortages, food price rises and major cross-channel trade delays.
The opposition seized on the release of Operation Yellowhammer assessments of the impact of leaving the EU without an agreement to insist MPs return to Westminster.
It comes after Scottish judges branded the suspension of Parliament "unlawful".
While releasing analysis on impacts of no deal, the Government refused to comply with a similar Commons demand to make public personal messages from special advisers regarding the controversial five week prorogation of Parliament.
The move came as judgment was due on Thursday in a legal challenge that argued the Government's Brexit strategy will damage the Northern Ireland peace process.
The "reasonable worst case planning assessments" of a no-deal exit which were released at the demand of MPs showed that major hold-ups at channel ports could occur, along with "significant" electricity price rises and a return to a hard border in Northern Ireland.
Recommended for you

Sunak rules out freezing UK energy price cap as Truss holds back