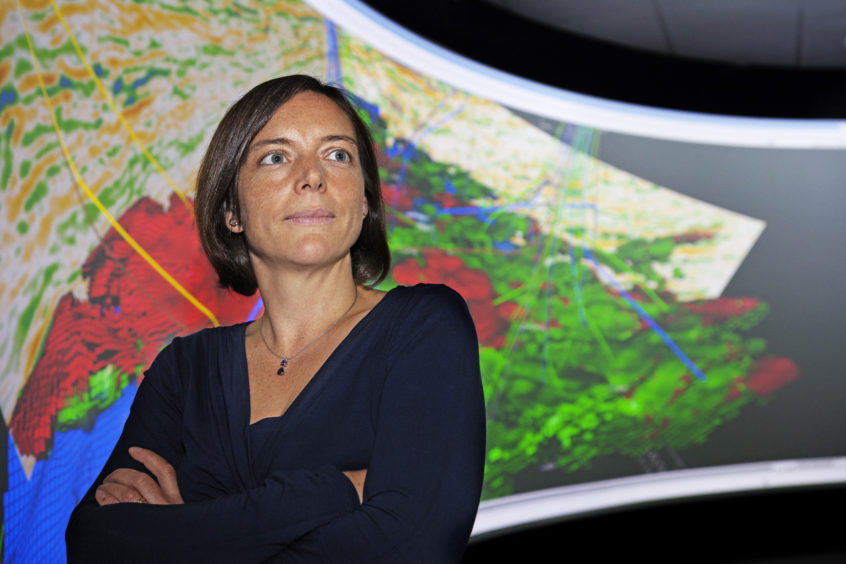 Energy Voice had a Q&A with Elizabeth Padmos – an industry veteran of 23-years – on the importance of parental leave in the North Sea oil and gas industry and wider engineering sectors.
Elizabeth, currently lead reservoir engineer for BP's central North Sea operations in Aberdeen, discusses how support around parental leave helped her and her husband strike a strong work-life balance.
What is your background, current role and area of responsibility?
I'm lead reservoir engineer for BP's central North Sea area team in Upstream Reservoir Development. This means I'm responsible for managing the team's reservoir engineering workplan to support all the projects that we need to deliver across our diverse portfolio in the central North Sea.
It's a really interesting and varied job as I may work on five different reservoirs on any given day. We have projects across the development life span, from appraisal and new start-ups to mature field management. We work in a multi-disciplinary team and our job is to understand what a reservoir looks like and how it behaves. For this, we use lots of advanced technology, including seismic imaging, to understand the shape of the reservoir. Day to day, I work closely with the people in my team: setting the work priorities, assuring technical work, coaching, and finding ways to support my colleagues in their roles.
How did BP's flexibility help you and your husband's career? At what point did you return to work on a part-time basis? What benefits does that bring for your work-life balance?
I have worked part time at BP since 2002, when I returned to work after having the first of my three children. BP's positive attitude to flexible and part-time working has allowed me to balance my career with bringing up my children, which has been fantastic.
Crucially, when we had our children my husband, who also used to work for BP, was able to work flexibly. The needs of a family change with time as the children grow. When they were in nursery, my husband would have a day a fortnight with them on his own whilst I was at work. This gave him a chance to bond with them in a different way. School days are much shorter than the conventional working day and later on he would start early and leave work early three days a week to do the school pick up. It was really helpful to have two parents able to work flexibly. Each family is different and makes different choices, so flexibility is key. Even years ago, BP was open to progressive working arrangements, which felt quite unusual then but is hopefully becoming more widespread in the industry now.
I've now worked at BP for 23 years, having joined as a graduate in 1996. It's been an incredible learning curve and I'm still learning. At some point in your career it's no longer about yourself, it is about developing the people around you. Without the flexibility allowed for my family, I don't think I would have been so happy with the balance between my life at work and at home.
At BP, we're doing a lot of great things and we should be really proud of the way we work together. We are always challenging ourselves, looking at what are we doing and what we could do better in the diversity and inclusion space. The gender split of the graduates that we have coming in now is 50:50, which is fantastic, and we have a lot of the right tools in place, such as flexible working. It is great we are now starting to see flexible working become available for men more widely and the fact that, more broadly, we are talking about diversity and inclusion, which is really important.
Why is paternity leave important and why should it be the norm? How important is that understanding in terms of attracting (and retaining) men and women to the industry?
I think it is fantastic that more men are starting to take paternity leave, because if you normalise it for men and make paternity leave commonplace you stop making women the special case. In the end, children have two parents and I think if you can make flexible arrangements for men, you will enhance women's ability to work once they've had children.
Through flexibility, we can encourage diversity across the business and try to ensure that more women stay in work. I think it is also important to have a variety of female role models across different levels. This shows people can have fulfilling careers in lots of different ways. Role models for men are also crucial. There may be concerns that there could be implications for their careers if men also choose to work flexibly, but having a male boss who also has to leave work to pick up children, for instance, can help to create a more inclusive environment.
Parental leave and flexible working are also important to allow parents the chance to spend more time with their children, to help them with their interests and futures. Personally, I knew I wanted to be an engineer at primary school because my dad was an engineer, so I got exposed to this world quite early on. Part of my motivation stemmed from an awareness of his career but also just from things we did at home together, such as working on car engines and taking things apart.
In your view, how flexible and accommodating are energy firms on the subject of parental leave? What are your thoughts on how parental leave and attitudes towards it are changing? In particular, compared to maternity leave provision.
In 2020, BP will be making further improvements to its paternity leave and flexible working arrangements. I think this will be a key tool in recruiting and retaining the best talent that BP needs for succeeding in meeting future energy challenges.
Recommended for you
X
Brookfield buying into Cove Point LNG