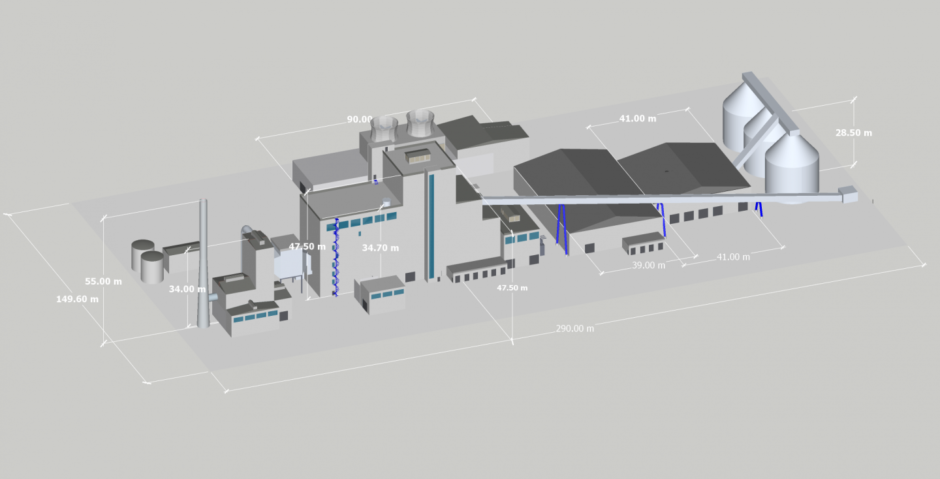 An energy firm has moved forward with plans for a £200 million incinerator on the outskirts of a north-east town.
Agile Energy intends to build an energy recovery facility at Kirkwood Commercial Park in Port Elphinstone.
It would be a first and "vital" step, according to managing director Alf Robertson, in developing a "world-leading, low carbon" Inverurie Energy Park.
An application notice has now been submitted to Aberdeenshire Council on the proposals, which is an indicator that a planning application could follow in the first quarter of 2020.
The plant would process around 200,000 tonnes of non-hazardous waste, which would otherwise be destined for landfill, every year.
A similar facility, scheduled for completion in Tullos in Aberdeen in 2022 – at a cost of £150m – is expected to burn around 150,000 tonnes.
Aberdeen-based Agile plans to accept predominantly business and commercial waste, burning it to produce heat and electricity.
The firm estimates the incinerator would generate around 80 megawatts of heat, enough for at least 32,000 local homes and businesses, and approximately 20 megawatts of electricity, which could supply around 62,000 homes.
Agile has intimated it would also be delivered to a community-owned energy company and sold to consumers at a "competitive" price.
Scottish councils will be banned from sending bio-degradable rubbish to landfill from 2025, including the likes of food, paper and garden waste.
The ban had initially been scheduled for 2021, but was delayed by Holyrood last month after the realisation there were not enough alternatives to make it feasible.
Agile claims that its proposed plant in Port Elphinstone would address that shortfall.
The Aberdeen-based company estimates 300 jobs would be created during construction of the facility, with another 40 full-time roles when the plant is up and running.
Mr Robertson said: "By utilising proven energy-from-waste technology, we can create new business and employment opportunities in the north-east, while playing an important and strategic role in helping to address the Scottish Government's forthcoming ban on the landfilling of biodegradable waste."
He added the heat and electricity pricing would ensure Inverurie and the north-east remained competitive for further investment and jobs.
The firm has now launched a public consultation on its plans, beginning in December.
Public exhibitions have been organised at Kintore Primary School Hall, on Tuesday December 3 from 6.30pm–9pm; Port Elphinstone Community House on Wednesday December 4 between 4.30pm–8.30pm; and the Acorn Centre in Inverurie on Thursday December 5 from 4.30pm–8.30pm.
A second consultation will take place early next year before a planning application is submitted.
Recommended for you
X

Six offshore wells active across Norway