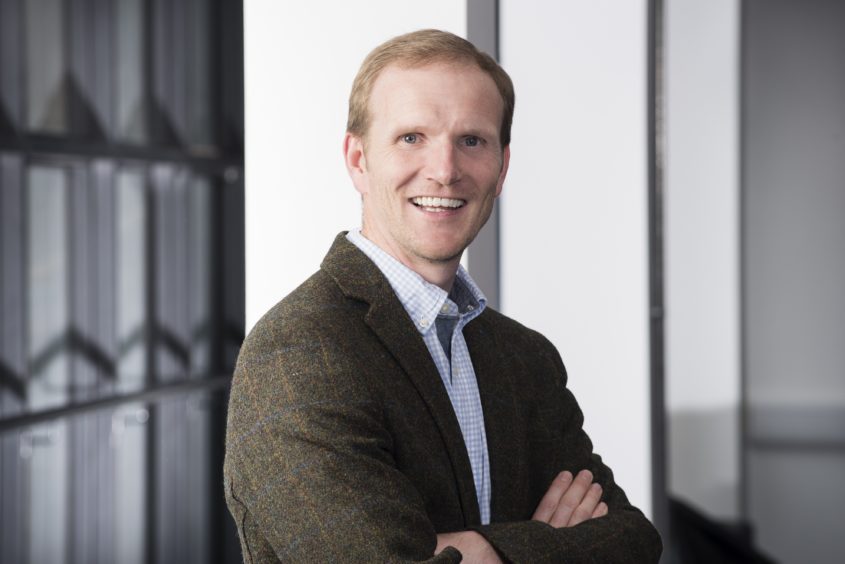 Enormous changes are afoot to help grow the Aberdeen economy in the coming years as uncertainty and fierce competition from other growing cities become the new norm.
Business chiefs from around the region gathered at P&J Live yesterday to hear the results of an independent report which examined the Regional Economic Strategy's response to the recent oil and gas downturn.
It found the city and region's economy is stabilising after a challenging few years – and that growth is likely to continue.
But as one of the most affluent parts of the country, funding restraints and political uncertainties will remain as challenges.
Fraser of Allander Institute director Graeme Roy was part of a panel of experts who addressed delegates at the State of the Cities conference.
He said it was important to focus not on what is happening in the immediate future but on what lies ahead, and preparation for diversification was key.
Professor Roy said: "In the north-east there's a particular challenge.
"Aberdeen city is one of the most prosperous parts of the UK.
"It's core base, oil and gas, is not going to last forever. There are still opportunities for decades to come but diversification is absolutely crucial for the long-term success of the region.
"The wider economy will need to diversify into other sectors – whether it be tourism, life sciences or food and drink.
"We do this from a strong position but we also face competition from the rest of the UK and further afield. Being really clear about where the genuine comparative advantages are, and being bold in tackling the challenges and seizing opportunities will be absolutely crucial."
He added: "We also need to be honest about where the region lags behind, where things don't work well and … where things need to change.
"What we talk about in the report is that the scale of transformation that is coming is truly enormous, and there needs to be a broader effort across public, education and private sectors for the region to fulfil this in the long term."
The latest data shows the Aberdeen city region economy stabilising after a challenging few years.
Recent indicators suggest that growth, albeit modest, is likely to have returned during 2018 and 2019 following the oil and gas downturn.
The report says the region continues to perform strongly on key indicators, such as gross value added (GVA) per head, relative to other parts of the UK.
The north-east economy is predicted to grow by 1.5% a year between 2018 and 2028.
Employment levels in the region increased by 3.4% during the year to June, with 78% of working-age people in Aberdeen and 81% in Aberdeenshire in work – up from 70% and 78% respectively three years ago.
During last year, average workplace earnings rose by 3.5% in Aberdeen and 4.6% in Aberdeenshire, compared to Scotland's 1% increase.
Other speakers yesterday included Oil and Gas UK chief executive Deirdre Michie, who urged Aberdeen to grab £1 trillion of business opportunities from moves to net zero carbon emissions.
Ms Michie said: The opportunity is now as the industry shifts its focus, for Aberdeen to also position itself not just as Europe's net zero city but as the world's net zero energy capital."
Recommended for you

OGUK: COP26 saw 'uninformed noise' directed towards oil and gas industry