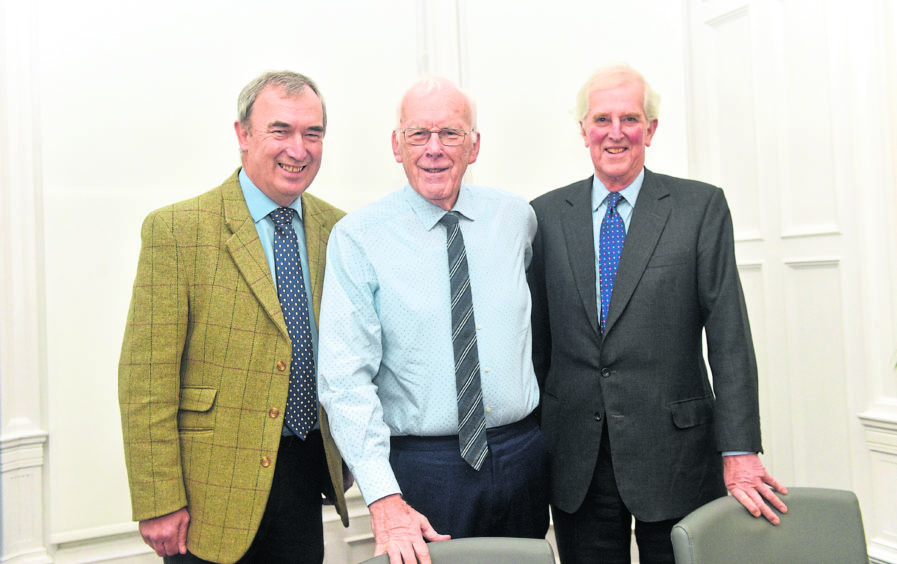 A two million pound pot has been funded to help north-east start-ups grow to a level which will boost the local economy and employment.
The One Enterprise Fund, which was been created by Opportunity North East (One) in partnership with the Andrew Salvesen Family Trust, is aimed at helping ambitious businesses during key points in their growth when other funding options have been exhausted.
The interest free loans can be from £10,000 to £50,000 in value and are repayable within five years.
But applicants will first have to gain approval from the fund's panel by proving the cash will enable a significant scale up.
The ONE Enterprise Fund panel is chaired by Patrick Machray, vice chairman of One, and includes representatives from the Andrew Salvesen Family Trust, One and other senior business people.
It has already approved £294k of loans to seven businesses in its pilot phase.
The businesses are active in digital, energy, and food, drink and agriculture. The Fund is now rolling out with the next application round closing at the end of January 2020.
Sir Ian Wood, chairman of One, said: "This is a transformational private sector project to stimulate business growth. It is One's first co-investment with another philanthropic funder, the Andrew Salvesen Family Trust.
"We both want to help businesses in North East Scotland's key sectors to achieve their growth plans and create employment and we are grateful to Andrew and his family for their commitment to this goal.
"The Fund will make a difference to the pace of change in our economy and the range of businesses that it is supporting demonstrates its relevance to the regional diversification and growth agenda."
Mr Machray said: "Our role is to ensure we make the maximum impact with the resources available to us, The Panel considers the ambition of the business, quality of its leadership, its growth potential, and where the funding ask fits in the business's growth plan.
"We want to support businesses at key points in their growth to help them get ahead faster and create employment for the long term. This and the added value of engagement in One's activity differentiates the funding."
The One Enterprise Fund will distribute up to £2 million across five years with around £400,000 of loans made in any one year.
Businesses looking to apply for funding should be active in a key industry sector in the north-east and and should be located, or have significant activity, in the region.
Patrick Machray, vice chairman of One, said applicants need to have a clearly defined growth plan and be committed to engage constructively with the organisation on an ongoing basis.
Andrew Salvesen said he was delighted to be able to donate £1 million towards the "evergreen" fund which he hoped would not only help boost local businesses but also help grow the north-east economy.
He also urged other philanthropists to consider reaching out to One to discuss potential opportunities to pay something back.
He said: "The Andrew Salvesen Family Trust and One share a commitment to support exciting companies in the region that can demonstrate growth potential to the Fund Panel.
"We have been very encouraged by the range and quality of the businesses that have applied and been successful in the pilot phase. Two million pounds of funding is a good start, but hopefully other like-minded philanthropists might support this initiative, whereby yet more local companies could be helped in the future, providing enhanced long-term economic benefit to the north-east."
The Teasmith Spirit Company is just one firm to benefit from the fund which it will use to increase its stock, employ sales and marketing support and consolidate its current operations into a single site in Aberdeenshire.
Nick Smalley, co-founder, said: "The loan will be transformational for our business in its current stage. We undertook the One Business Growth Programme in 2018 and lessons learned from the workshops have resulted in new UK distribution channels.
"The challenge we now face is ensuring ready supply of stock to serve these orders. We are also looking to export our products in 2020 and the funds will help realise this ambition."
Recommended for you

ETZ launches £100K future energy training grant for Aberdeen SMEs