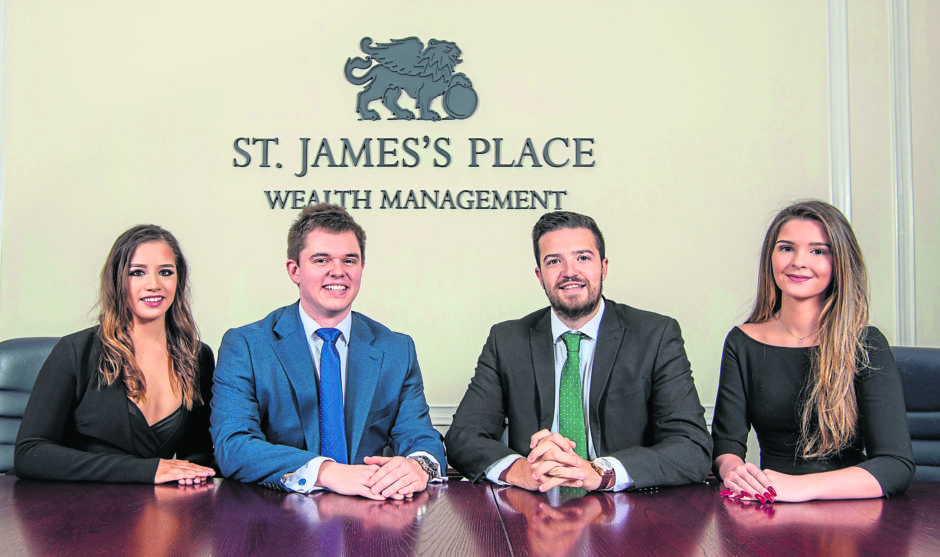 Two Aberdeen-based financial advisers have teamed up to launch a new business.
Martin Welsh and Kieran Taylor have set up Welsh & Taylor Wealth (WTW) aiming to challenge traditional perceptions of financial planning with a fresh approach.
Operating independently under the St James's Place Wealth Management (SJPWM) umbrella, the founding duo plan to help clients improve their financial wellbeing with a "comprehensive" wealth management service.
The business has also created two new jobs, with Emma Murison and Maddie Stephen joining the small team as finance co-ordinator and practice co-ordinator respectively.
WTM has launched with 250 clients and a long-term vision to "grow the business and improve financial wellbeing across the area".
Mr Welsh said: "This is a really exciting time for us as we combine our knowledge and experience.
"We are looking forward to continuing the relationships that we have built with our existing clients, as well as inspiring individuals and business owners to feel confident in their financial future."
Mr Taylor added: "We also want to help people understand that wealth can be built, from early on in your career right through to thinking about retirement.
"Investing in financial knowledge and support from a professional can be a daunting prospect. However, we strive to remove the jargon and overwhelming nature that is often associated with financial advice."
Both co-founders started their career in financial advice after graduating from the St James's Place Academy, and all members of the team have previous experience working for St James's Place practices.
Mr Welsh, 29, gained a degree in mechanical engineering from the Open University while working in a variety of oil and gas industry jobs. He now also holds a diploma in financial planning and certificate in mortgage advice from the Chartered Insurance Institute (CII), as well as accreditation from the International Register of Certificated Auditors.
He joined SJPWM amid the oil and gas downturn and went on to become a financial consultant with Aberdeen-based Gary Walker Wealth Management (GWWM).
Mr Taylor, 27, is a former pupil of Mackie Academy, Stonehaven, who joined SJPWM in October 2016 and now boasts a long list of CII licences and certifications covering
a variety of financial services.
He also went on to become a financial consultant with GWWM, which is a senior partner practice of St James's Place Wealth Management.
WTW was incorporated in August 2019 and is registered to 6-7 Queen's Terrace, Aberdeen.