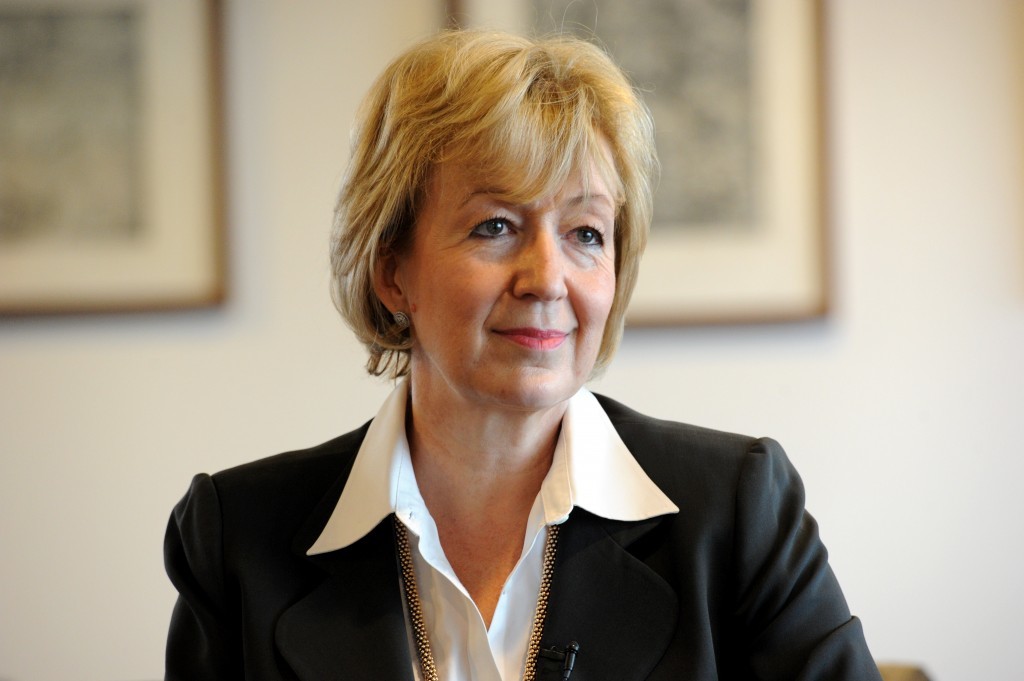 Britain will lead the next 30 years of climate action, Andrea Leadsom has claimed, amid opposition warnings over the Government's "stop-start" policies.
The Business Secretary agreed the wildfires in Australia were a "wake-up call for the world" and warned the impacts of climate change are "in the here and now".
Mrs Leadsom also hailed the UK's decarbonisation work and increased energy production from renewable sources – and also outlined the commitment for net-zero carbon emissions by 2050.
But Labour and the SNP were among those raising concerns about the speed of change and the lack of comprehensive policies to support the rhetoric.
Mrs Leadsom, opening day four of the Queen's Speech debate on green industrial revolution, told the Commons: "Mr Speaker, you recently called the Australian wildfires a wake-up call for the world and I agree.
"From wildfires in Australia to flooding in Indonesia and record temperatures across the world, the impacts of climate change are in the here and now.
"People across the UK and the world are calling for us to act and we are doing just that.
"Just as the UK has led the last 30 years of climate action, we will lead the next 30 years – seizing the opportunities of the green industrial revolution."
Mrs Leadsom said the UK has cut its emissions by 42% since 1990 although this was challenged by Green Party MP Caroline Lucas, who said: "She knows if we actually calculated consumption-based emissions, if you factored that in, actually our emissions have only fallen by 10%."
Mrs Leadsom later said the UK's challenge is to "ramp up" and "scale up successes like offshore wind".
Liberal Democrat Jamie Stone (Caithness, Sutherland and Easter Ross) put forward one idea, suggesting: "My vast constituency consists of 5,752 square kilometres, we have 18 charging points, it's a move in the right direction.
"But my point is electric cars are expensive, more than most people could afford – would the Secretary of State agree with me that a tax break, perhaps through the PAYE system, should be looked at in terms of encouraging people to buy electric cars?"
Mrs Leadsom said she worked closely with Transport Secretary Grant Shapps on "all sorts of incentives to try and encourage that move away from fossil fuels and towards decarbonisation, and transport is one of those key target areas".
For Labour, shadow business secretary Rebecca Long-Bailey said the target to cut emissions in the UK to zero by 2050 is "not good enough".
Ms Long-Bailey said the UK "needs to be honest that we're off track to meeting our targets, inadequate as they are" and that "this isn't anywhere near good enough".
She went on: "Unfortunately, whilst we talk about targets and we talk about help here and there, we're not backing it up with a comprehensive industrial strategy that supports our industries.
"There is no point in having a target without having an ambitious plan to deliver that target."
Ms Long-Bailey also said she was "alarmed" that counter-terrorism police listed Extinction Rebellion as an "extreme ideology".
She added: "The reports that the Government's response to defend the recommendation to list them (Extinction Rebellion) alongside neo-Nazi terrorists was an absolute disgrace and I urge the Secretary to speak to her colleagues about this because it's absolutely absurd that our school strikers, that our climate activists who are trying to fight to be heard here in Westminster are being listed alongside terrorist organisations when they're simply trying to save the planet and deliver a world for their children and grandchildren."
SNP energy and climate change spokesman Alan Brown said: "I have to acknowledge, we have made fantastic strides going forward with renewable energy.
"But has it been a revolution?
"I would argue that due to the UK Government's chopping and changing strategy the process has actually been too stop-start to be classed as revolutionary."
Ms Lucas said actions taken in the next 18 months will be "literally life-changing".
She told MPs: "The world's addiction to fossil fuels started here in the UK as the birthplace of the Industrial Revolution. We have caused the fifth most emissions of any country in the world.
"We have built our economy, our prosperity and our society on the over-consumption of finite resources and that has trashed the planet and that has also taken away the life chances of people in other parts of this world.
"Our share of causing this emergency is vast, we must now do our fair share in addressing it."
Ms Lucas added: "The truth is that if this Government's green revolution includes spending on new roads, includes bailing out airlines and promoting more airport expansion then they will remain the problem, not the solution."
The Brighton Pavilion MP also announced that she and Norwich South MP Clive Lewis intended to reintroduce a Private Members' Bill this parliamentary session "which will set out what that green new deal needs to do".