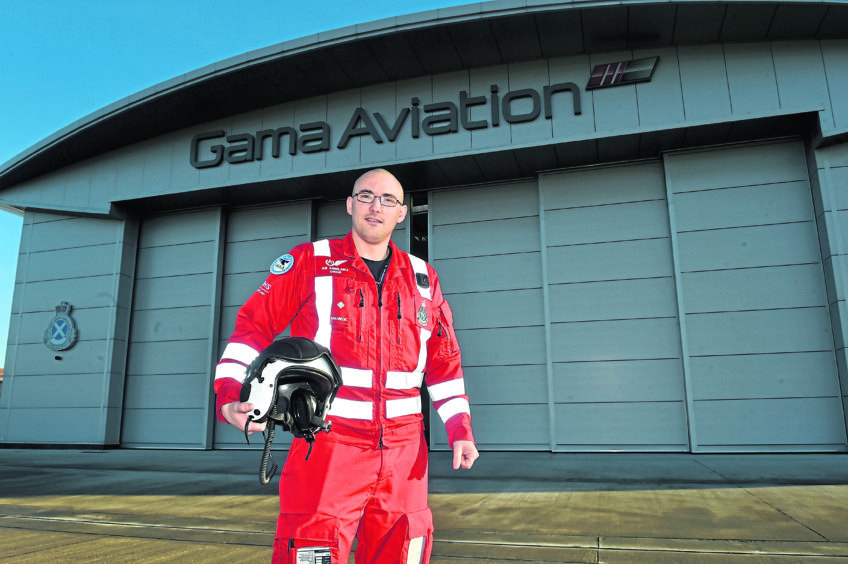 A former North Sea oil worker is to lead the team of paramedics who will soon take up life-saving missions across the north and north-east.
Ewan Littlejohn will head-up the Scotland's Air Ambulance Charity unit to be based at Aberdeen airport.
The 34-year-old has spent the last year on the Scottish Ambulance Service's fixed-wing plane, also flying out of Dyce.
His appointment is the fifth SCAA has made as it looks to recruit six paramedics to begin operations at the end of March.
The charity is aiming to raise £6 million to fund its second helicopter, seven years after beginning flights in Perth.
Mr Littlejohn only realised his dream of becoming a paramedic after the birth of his now eight-year-old son, in part to spend more time at home.
He spent more than a decade working in the oil and gas industry before securing his boyhood dream job.
Mr Littlejohn said: "It's quite difficult just to make it on to a helicopter team so it was the icing on the cake to be made lead.
"We have an excellent team and it's a blank canvas of sorts.
"I have always been interested in flying but I have also always wanted to be a paramedic, even when I was a young boy.
"As soon as I joined the ambulance service I had my eye on the aviation side of things.
"I fly light aircraft in my free time so to manage to combine my hobby and work is amazing.
"It has been inspiring to speak to those SCAA has already helped. This is a charity that has already touched the hearts of so many people."
Helimed 79 will be tasked by the Scottish Ambulance Service control room to come to the aid of the most seriously hurt patients in the north-east and north.
Mr Littlejohn's crew will travel all over the country to treat and retrieve patients but their work is expected to make its most significant impact within Grampian.
"In our line of work we have to look at the time transfers to hospital will take – we speak about a 'golden hour'," the lead paramedic said.
"Getting people to the major trauma centre in Aberdeen by road can be quite difficult. Peterhead is easily an hour away by road but we will be able to do it in around 20 minutes, which will make a huge difference."
Work is ongoing to have the aircraft and its hangar, near the Babcock passenger terminal, ready for operations in March.
SCAA will use its Perth base as a template for the Aberdeen HQ but the crew will have the benefit of the expertise of doctors working in the emergency medical retrieval service (EMRS).
Mr Littlejohn was excited to work so closely with the EMRS, who will be stationed less than a five-minute drive from the helicopter.
He added: "Having the major trauma centre in Aberdeen means we have a wealth of experience and expertise that we can take out.
"The EMRS are going to be involved with the most traumatic calls. The major incidents.
"They will come on the helicopter with us so we can bring the best possible care to the patient."
Recommended for you

TechFest appoints oil industry veteran Brenda Wyllie as new chair