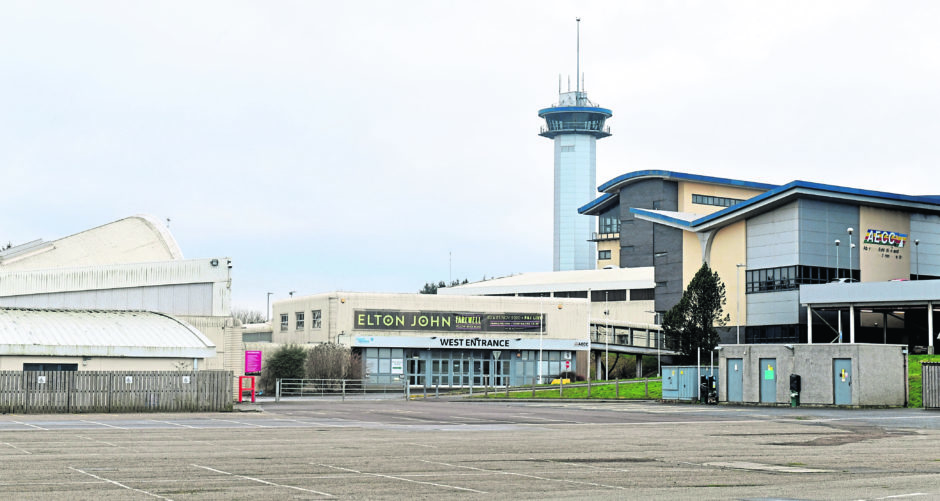 Demolition of the old Aberdeen Exhibition and Conference Centre (AECC) will begin in weeks with the council still looking for tenants for the Bridge of Don site.
The P&J has learned that work to start demolishing the former arena is scheduled for the first week of March, but is dependent on the weather.
A massive new £333million facility, named the P&J Live, including a 16,000 capacity arena, was opened last August in Bucksburn to replace the ageing AECC.
Council bosses claim that the investment will bring top acts to the north-east.
But the local authority is still searching for potential tenants to find a new use for the site when the demolition is completed.
Last February, King's Community Church, based on King Street, expressed an interest in moving into the area currently occupied by the AECC.
Aberdeen City Council is in talks with a number of different organisations regarding the Bridge of Don site and its future.
Last night, Bridge of Don councillor John Reynolds said the demolition works were much needed.
He said: "My understanding of the situation is that it is the old arena that will be pulled down. This is clearly necessary as it is now ageing and we don't want the roof to fall in or something.
"We can't keep something standing that is no longer in use and is just costing money."
A spokesman for Kings Community Church said their position "remained unchanged" from last year, but the issue was now a matter for the council, even though he added: "We are excited by the possibility."
An Aberdeen City Council spokeswoman said: "A building warrant to demolish the arena at the old AECC and a covered walkway to the adjacent hotel has been approved by the Planning Authority."