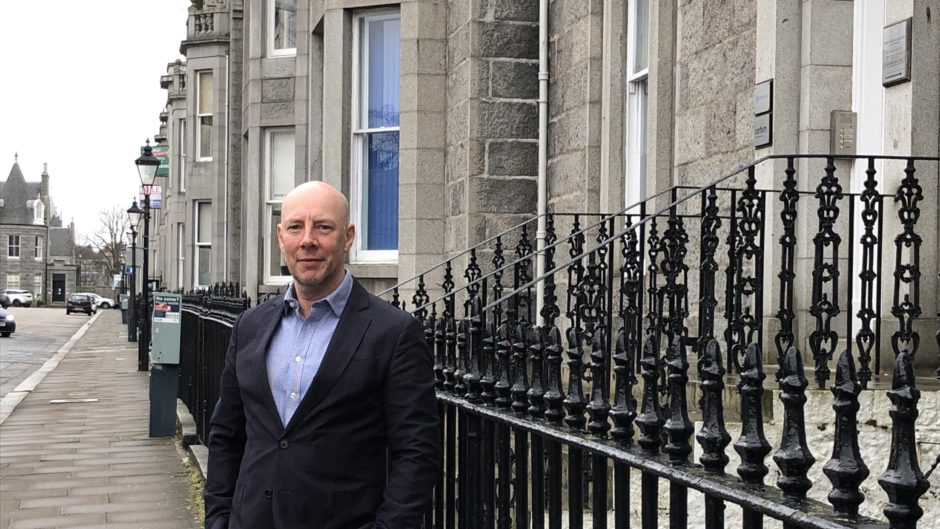 A trio of experienced oil and gas lawyers have vowed to take the sting out of legal fees with their lean and nimble energy-focused practice in Aberdeen.
Lex Energy's co-founders are Phil Argo, Elaine Benton and Calum Crighton, who have served a multitude of oil and gas firms over the years.
Mr Argo said having a small team would help Lex, based in Rubislaw Terrace, keep a lid on overheads and offer services at a fraction of the cost of larger practices.
The Aberdeen University graduate, who has worked for the likes of Talisman Energy and Expro, said Lex would operate as an extension of larger client's existing in-house legal teams.
And they intend to support smaller businesses which don't have the luxury of an in-house legal department and are daunted by fees.
Mr Argo said companies further down the supply chain often "don't know when they need support" and are "reactive" — only reaching out for help after "something has gone wrong".
"They are afraid to go to law firms because they are worried about costs," he said.
"Only four or five law firms are set up for oil and gas, but they have high rates, while high street firms are not equipped to advise oil companies.
Mr Argo said that while the larger, established law firms were "great in many respects", they were often quite remote from clients and offered advice that was academic, not practical.
"Whilst companies in the energy industry have had to quickly adapt and work differently to survive the current challenges, the professional service providers supporting them have been slower in re-inventing themselves," he said.
"We speak the language our clients speak", he added.
Lex already has about 15 clients, carried into the business by the three co-owners, who can also call upon a pool of freelance consultants.
Ms Benton, also an Aberdeen University graduate, used to work for Technip and ConocoPhillips, while Mr Crighton, who graduated from Robert Gordon University, counts Premier Oil and Fairfield Energy among his previous employers.
Recommended for you

Aberdeen oil and gas engineering firm appoints new business development director