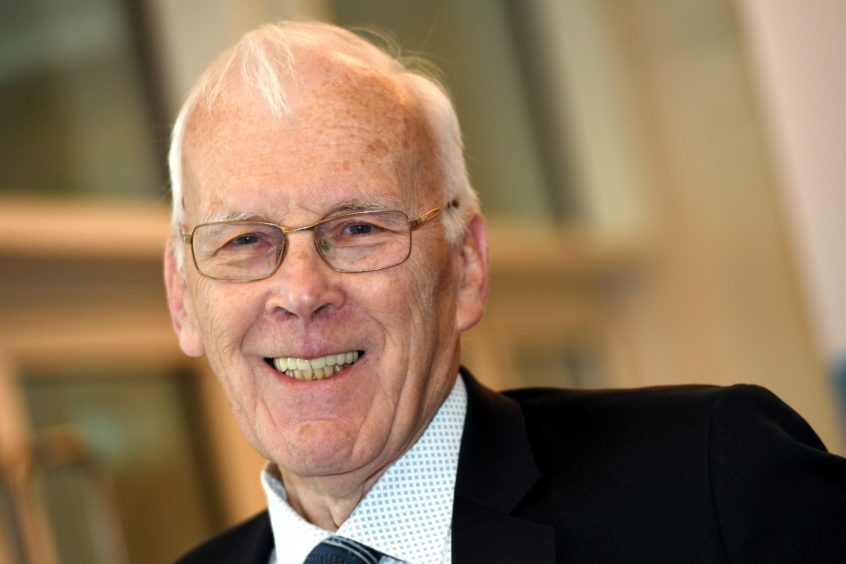 Youngsters across the north and north-east have bagged a combined £28,000 to be shared out among community groups lending a helping hand during the pandemic.
The Wood Foundation, a benevolent body set up by oil tycoon Sir Ian Wood, opened up a £200,000 pot of funding to be ploughed into initiatives which are making life easier for people all over Scotland.
The Foundation asked secondary school pupils to prepare bids for the cash on behalf of the worthy causes in their area.
Each of the local charities were represented by a team of young people, who used their tech savvy to show off the good work they do.
Creative digital packages were put together to shine a light on how problems like food poverty, social isolation, homelessness, and physical and mental health struggles are being addressed.
Eventually, The Wood Foundation picked 50 different organisations to award £4,000 to.
Mental Health Aberdeen received the cash after pupils from the city's independent Albyn School explained what staff were doing to help people during the crisis.
Banchory Academy youngsters netted funding on behalf of Aberdeen FC Community Trust, while children from Buckie High School made a successful application for Alzheimer Scotland.
Keith Grammer youngsters secured money for Abbie's Sparkle Foundation – which was formed in honour of Elgin 15-year-old Abbie Main before she lost her battle with cancer.
Children from Dingwall Academy scored a double, by launching successful campaigns for Inverness-based Mikeysline and Ross-shire Women's Aid to receive boosts.
And youngsters in Thurso managed to add £4,000 to the coffers of the Thurso Community Development Trust.
Dingwall Academy head teacher, Karen Cormack, believes the school was the only in Scotland to get two grants.
She said: "This was offered as an opportunity to schools who could not complete their planned programme of activity due to school closures.
"We were delighted to learn that the school was to receive not one, but two of the £4,000 awards.
"As far as we are aware, we were the only school to achieve this.
"The pupils have enjoyed a really positive learning experience, and as a result of their efforts two local charities will receive much needed funds in these challenging times."
Working together online, groups from S4 at the school investigated issues they were passionate about before championing a charity.
Pupils Moya Finlayson, Lauren Grant, Rosie Haines, Cloe MacLeod and Heather Thomson compiled an emotive short film on the pressures of speaking out against domestic abuse to show that the local Women's Aid group deserved a boost.
Sir Ian said: "It's clear the young people have really enjoyed the role they can play to help the world outside their front door while they've had to remain at home.
"Many of the submissions were really very impressive. It was great to see how much young people cared about their causes and the different ways they told the charities stories and the difference the money would make to them."