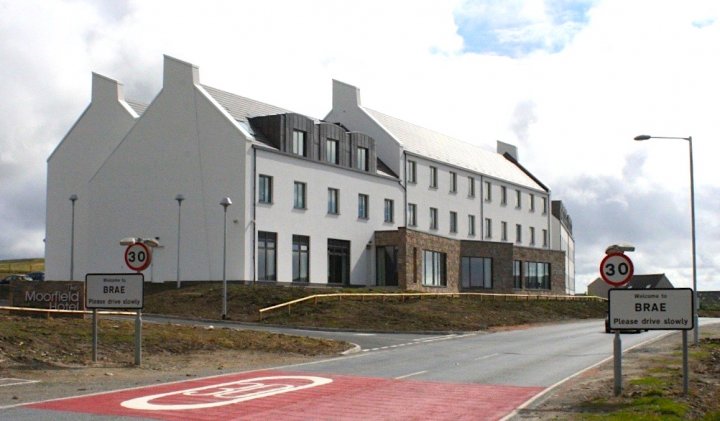 Forty-five jobs have been axed at a hotel in Shetland after bosses decided to shut it.
The Moorfield Hotel, in Brae, is to close on September 9 after French energy giant Total chose not to extend a seven-year accommodation contract.
Total, which operates Shetland gas plant, will instead be using the "temporary" accommodation camp at Sella Ness from August 1.
Moorfield owner BDL Shetland – part of London-based RBH Hotels – said it was "completely unviable" to keep the hotel open.
North mainland councillor Emma Macdonald said it was "terrible for the staff and the whole of the north mainland".
"It wasn't just a hotel," she said, "it was also a place well used by locals for excellent meals with fantastic service.
"It's a really difficult time for a lot of people just now and this will hit the community hard."
Stuart McCaffer, of BDL Shetland, said: "Ideally, there would be some use for the building which could re-employ some of the current hotel team and serve the community.
"Unfortunately, in these challenging economic times, there is virtually zero alternative business to fill the 100 bedrooms at The Moorfield Hotel and remaining open has become completely unviable."
News of the closure comes just days after the last flights left the nearby Scatsta Airport as it prepares to shut.
Sella Ness was controversially allowed to stay open until 2026 after the Scottish Government over-ruled Shetland Islands Council, which refused to grant a planning extension for the site.