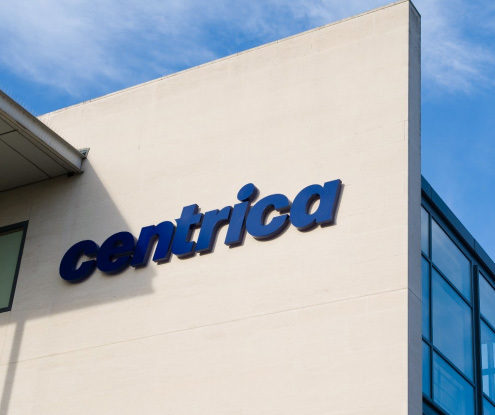 Centrica will hope to win back some investor confidence on Friday as it presents its latest figures amid a tough battle with unions.
A good set of numbers for the British Gas owner, or at least some more clarity on the firm's turnaround plans, could be crucial for new Centrica boss Chris O'Shea to keep investors on side.
The firm needs to regain the confidence of long-suffering shareholders as it faces what is proving to be acrimonious talks with unions over the future of many of the staff at the struggling energy supplier.
Hargreaves Lansdown analyst Emilie Stevens said investors may at least hope for some clarification on how Centrica's restructuring plans are progressing.
The company has long been in need of a drastic rethink after spending much of the last half-decade haemorrhaging customers.
British Gas is still the biggest energy supplier in Britain, but according to Ofgem statistics has gone from supplying 25% of the market in 2013 to less than 19%.
Change was slated when chief executive Iain Conn was pushed out earlier than initially expected in March after revealing a £1 billion loss and British Gas's lowest-ever revenues.
Just weeks later, Mr O'Shea – now the interim chief executive – announced major job losses, with 5,000 posts set to go.
Ms Stevens said: "Centrica recently announced a 'significant restructure' that will see a simpler and leaner group emerge with fewer business units and around 5,000 fewer roles.
"The announcement seems to reverse an earlier one that said restructuring projects would likely be delayed by coronavirus – so we're keen for clarification on plans and savings potential next week.
"Original expectations were for £350m in cost savings to be delivered in 2020, adding to the £1.25bn achieved since 2016 and moving the group closer to the £2bn-by-2022 target. Faster progress towards this target will be welcome news."
But saving money often means tough talks with unions, and these have not been going well, it seems.
On Thursday, Unite criticised Centrica for trying to use coronavirus as a "smokescreen to shed jobs, and erode pay and conditions for workers".
It accused bosses of planning to "fire and rehire" its 20,000 staff on worse terms than before.
Amid similar worries from unions GMB, Prospect and Unison, Centrica argued that while base pay and pensions will remain untouched, it needs to simplify the terms on which they are given.
The company said it has 80 different employee contracts with 7,000 variations on the terms. It has promised to only use the section 188 notice – which allows it to fire and rehire staff – as a "last resort".
It is likely to be an issue of contention as Chris O'Shea speaks to the media on Friday morning alongside his results.
However, investors will perhaps be more interested in the underlying figures that Centrica can show.
Mr O'Shea might have some breathing space, considering that he is new in the top job and is running the business through a pandemic.
But investors will want to see some results to help drive up the company's ailing share price, which is languishing at around 40p per share, compared to around 400p in 2014 before Mr Conn took the job.
To make any changes, Mr O'Shea will have to halt the customer exodus by meeting British Gas's pledge to be the cheapest supplier of energy to the market within two years.
Recommended for you

Centrica to donate 10% of British Gas profits to help at-risk customers