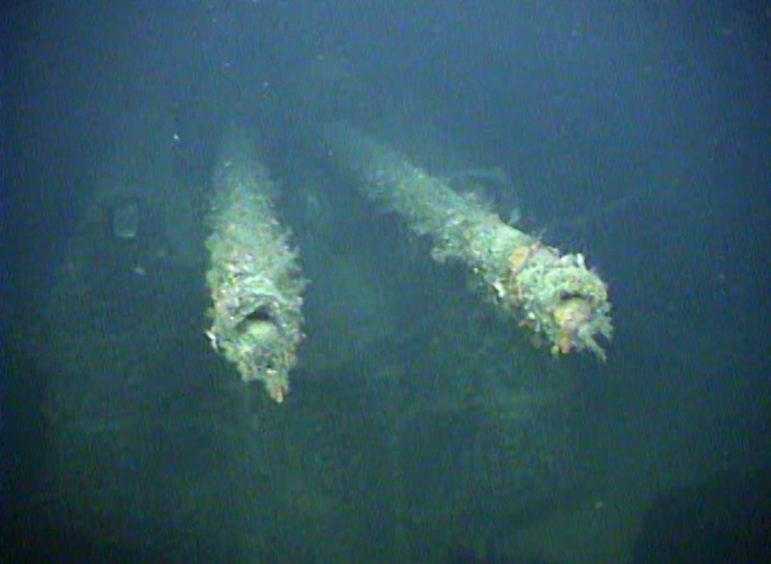 A subsea cable inspection has uncovered a long-lost Nazi warship, attacked by a British submarine off Norway 80 years ago.
The German cruiser "Karlsruhe" led the invasion on Kristiansund on April 9, 1940 before being torpedoed later that day by British sub HMS Truant.
Norwegian power network operator Statnett said the "grave" of the vessel has finally been discovered during an inspection of a subsea power cable.
An ROV, launched from the Olypmic Taurus offshore support vessel, found the Nazi warship around 15 metres from an undersea power cable between Norway and Denmark.
Sonars used during inspections in 2017 first indicated that a huge warship was lying under the sea, but over this summer the Statnett ROV team confirmed the find, 13 nautical miles from Kristiansund in Southern Norway.
Stattnett said Oceaneering, TechnipFMC and Isurvey were among the companies that helped with the discovery, which all have presences in the Aberdeen area.
Frode Kvalo, archaeologist and researcher at the Norwegian Maritime Museum, said: "You can find Karlsruhe's fate in history books, but no one has known exactly where the ship sunk. Moreover, it was the only large German warship that was lost during the attack on Norway with an unknown position.
"After all these years we finally know where the graveyard to this important warship is."
The vessel, 174metres long, is equipped with nine cannons which led the charge on Kristiansund in 1940.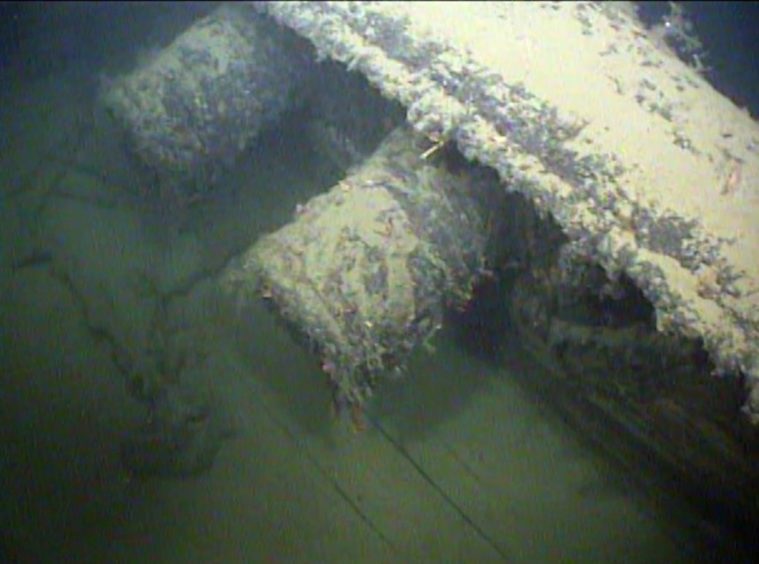 Ole Hobberstad, senior project engineer at Statnett, said: "When the ROV results showed us a ship that was torpedoed, we realized it was from the war.
"As the cannons became visible on the screen, we understood it was a huge warship. We were very excited and surprised that the wreck was so big.
"To find such a special war wreck is rare and extra fun for us who work with underwater investigations."
The Karlsruhe attacked and helped take Kristiansund, but it was damaged in the process and its fate was sealed later that afternoon when it came under fire from the HMS Truant.
After being torpedoed by the sub, the Karlsruhe was ordered to be sank by the German navy.
Images captured by the ROV show a "rare sight", Statnett said, as normally large warships turn around when they sink.
However the vessel stands firms 490metres below sealevel, with cannons "pointing menacingly" into the sea.
While unexploded WW2 bombs near windfarm sites are fairly common for the industry, finding an actual warship is very rare.
However last year Aberdeen-based Viewport 3 unveiled its role in using subsea scanning tech in finding a US submarine destroyed off Alaska.