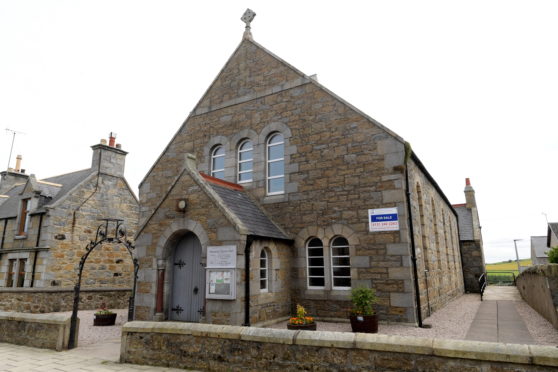 A former Scout turned Aberdeen oil boss has helped his boyhood group buy an old church hall to use as their permanent home.
The 1st Marnoch Scouts had dreamed of taking over Marnoch Church Hall in Aberchirder since it was listed for sale at a price of £80,000 by the Church of Scotland earlier this year.
But the pandemic put paid to the group's fundraising activities and, last month, leaders appeared to admit defeat.
They told the Press and Journal that they "weren't in a position to raise more money" and that any offer they were able to make "would not be enough".
Among those who read the article was oil industry veteran Willie Rennie.
Long before he was chief executive of Aberdeen-based ICR Integrity Ltd, Mr Rennie spent his time keenly exploring the great outdoors and learning important life skills as a member of the 1st Marnoch Scouts.
Struck by the plight of his former group, he decided to lend a hand.
Mr Rennie said: "I noticed an article in the Press and Journal saying that the Scouts were struggling due to Covid-19 and I reached out to the leader.
"I was in the 1st Marnoch Scouts years ago and have many fond memories from all the camps.
"The plans the Scouts have really resonated with me and my family, and I decided we wanted to help."
Mr Rennie said he was "totally delighted" when he learned that the offer for the hall had been accepted, and said he wishes the Scouts "all the best for the future".
Leader for the 1st Marnoch Scouts, Claus Nielsen, said: "We put the offer in a few weeks ago and it was quite stressful at the time as we weren't the only bidders, the other two were developers so we didn't know if we'd be successful.
"We're all delighted a generous local family were able to help us."
The church hall will also be used for other youth groups in the village, as well as being a meeting place for the Scouts.
Mr Nielsen added: "There's still some work to be done, but that's part of the fun. The inside of the building needs some upgrades to bring it into the 21st century.
"We've got a lot of plans for the future, we hope the hall can be used for birthday parties and for coffee mornings, which were always very popular before."
Recommended for you

Moray oil boss denies rape bid charge