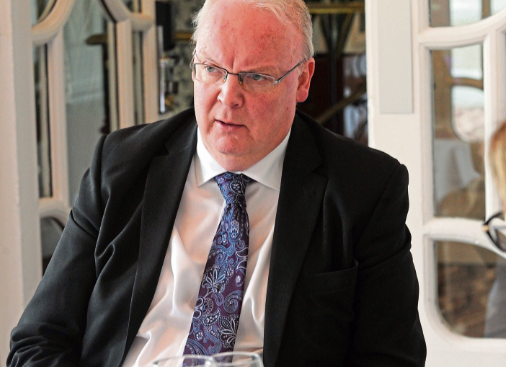 A north-east business stalwart is stepping down from his key role  with the Scottish Council for Development and Industry (SCDI).
Ian Armstrong, 58, will give up his job as the business group's regional director for the north-east at the end of this week. He joined SCDI in its Glasgow office 33 years ago and took up his current post, based in Aberdeen, in September 1997.
Mr Armstrong, who grew up in the central belt but studied chemistry at Aberdeen University, said yesterday it was "time for a change".
He added: "I'm fortunate in that I don't need to rush into anything. If something interesting crops up or someone thinks I can do a role for them I'll have a look at it, whether full or part time or project related.
"It has been a privilege to work for SCDI, and it's a fantastic organisation for opening doors and getting things done."
SCDI fellow Jim Milne, chairman and managing director of Balmoral Group, said: "I have known Ian for more years than either of us would probably care to remember. In my time as a member, vice-chairman of the north-east committee and latterly as a fellow of SCDI, I have worked with him on many initiatives.
"A 'weel kent face' in business and commerce, not only in north-east Scotland but also further afield, Ian has always given 100% on anything he has tackled. He and his colleagues have been highly influential in driving policy change and shaping the economy for the better in Scotland."
Recommended for you

Well-Safe to use North Sea learnings down under as it moves into CCS