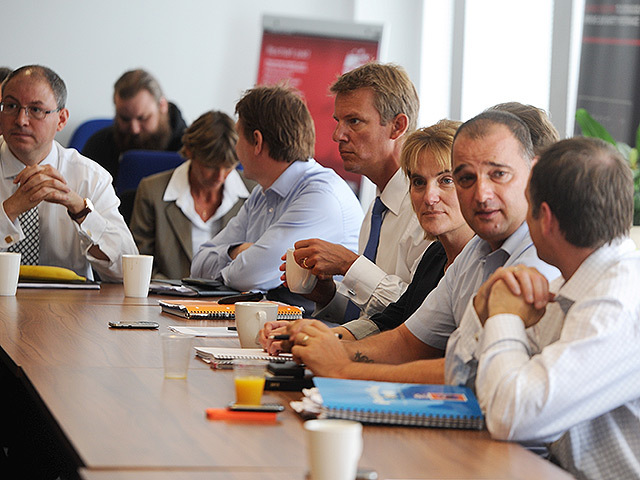 An emergency meeting of key offshore operators will reconvene today to discuss the future of Super Puma aircrafts.
A meeting of the offshore industry's Helicopter Safety Steering Group (HSSG) was adjourned yesterday following six hours of discussions to review the suspension of all Super Puma flights.
The group urged all operators on Saturday – just hours after the fatal crash – to ground the aircrafts as a precaution until there is "sufficient factual information" to resume them.
CHC has grounded all of its EC225, L, L1 and L2 models in the UK, while Bond Offshore and Bristow have also enforced a temporary suspension of non-emergency flights.
The group met again in Aberdeen yesterday to decide what action should be taken after oil industry bosses admitted they are facing major disruption.
Oil and Gas UK chief executive Malcolm Webb, said that with the Super Puma helicopter fleet representing more than 50% of the capacity in the North Sea, delays and backlogs were causing chaos for offshore activities.
Read more:
Overseas: Norway rejects union call to ground Super Puma fleet
Video: Safety fears running high over helicopter flights, warns union boss
The HSSG is made up of representatives from oil and gas firms, contractors, helicopter operators, offshore unions, the Health and Safety Executive and the Civil Aviation Authority.
Further meetings of the group and other associated task groups will take place over the coming days and weeks.
Although no official information was released about the meeting at the Oil & Gas UK headquarters at Market Street, union leaders said their position remained unchanged.
John Taylor, regional organiser of trade union Unite, said they had no intention of backing down on the view that the helicopters have to remain on the ground until the cause of the crash is discovered.
"There were a lot of points of view made at the meeting, but as far as our position goes, it remains unchanged from Saturday," he said.
"We are resolute – some could say stubborn – that these flights will remain grounded until we know what happened."
The meeting will reconvene at 1pm today.
Recommended for you

RMT union boss Jake Molloy steps down