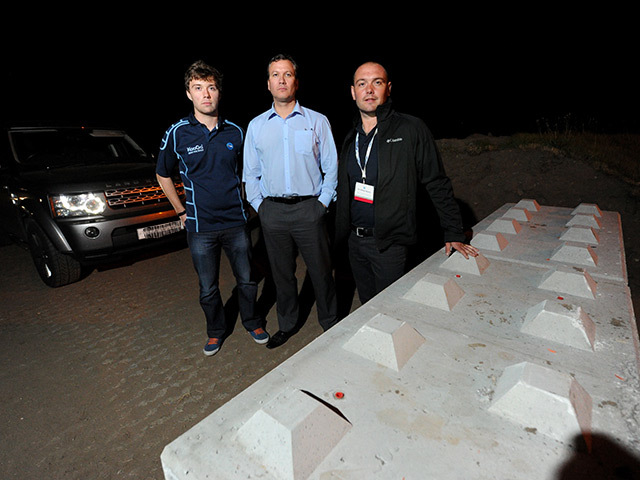 Furious Offshore Europe delegates were left stranded in a car park last night – sealed off by concrete blocks.
About 60 vehicles – including Mercedes and Land Rovers – were stuck in an overspill car park close to the Aberdeen Exhibition and Conference Centre, which is staging the prestigious event.
A number of drivers who were either reluctant to leave their vehicles or had nowhere to stay thought initially they would be forced to spend the night at the site.
But about 11.30pm, the contractor who had laid down the blocks returned to free the motorists who had remained with their cars.
One irate delegate, sales manager Andrew Dunn, said: "There are delegates that have come from all over the world for this, and for people to get treated like this is appalling."
Last night, senior city councillor Willie Young issued an apology and promised a full investigation into the lock-out.
Those involved had returned to the temporary car park just after 6pm and joined the stationary queue of vehicles trying to leave the congested Bridge of Don venue.
Traffic was heavier than normal due to the offshore event and fans travelling to Pittodrie Stadium for Aberdeen's friendly game against Norwegian side Stavanger.
Drivers claimed police had told them to leave their cars and take a break as traffic was not likely to move for a while.
On returning to the car park, they were stunned to find that concrete blocks had been dropped into place behind a padlocked gate – normally used to keep travellers off the field.
Mr Dunn, from Glasgow, said: "It really is embarrassing and this is completely amateurish. Not only are you faced with the traffic congestion but then this happens. You have a major oil exhibition that is attracting people worldwide and is trying to attract international investment. This is just unbelievable."
Another driver, John Walden, of Shropshire, said a contractor returned to the field late last night to allow drivers to finally leave. "The police pretty much had to persuade him to remove the blocks," he said. "He really wasn't happy about it. It was a bad situation."
A police spokeswoman refused to comment on the episode.
Mr Young, Labour group secretary on the council, said: "The fact that this has happened is disappointing. This is an international oil conference and we must reflect on what has happened. It is something that ourselves and the
AECC have to investigate. The last thing that we want is for people to go away with a bad memory of Aberdeen.
"From a council point of view, I can only apologise." He added: "It should not take away from the success of the oil show, which has been an absolutely tremendous success."
Recommended for you
X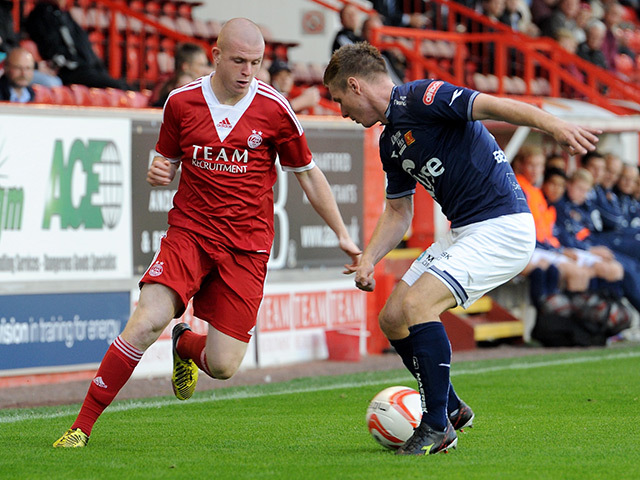 Offshore Europe: Aberdeen claim Energy Cities cup with victory over Viking FK