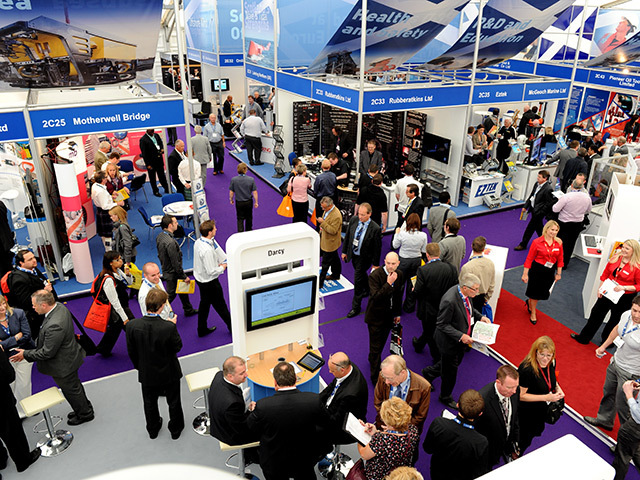 Council chiefs yesterday chose a preferred development partner for a new £185million exhibition and conference centre at a site near the city's international airport.
Local authority leader Barney Crockett said the existing Bridge of Don venue was "no longer fit for purpose" and a replacement would help secure money-spinning events such as Offshore Europe.
Opposition politicians warned that council taxpayers could be left facing an "enormous bill" to cover losses for an operation which has already swallowed millions of pounds of public money.
The local authority named commercial property firm Henry Boot Developments Ltd as its chosen bidder to progress the proposals at Aberdeen University-owned land near the Rowett Institute.
Under the terms of the deal, the current Aberdeen Exhibition and Conference Centre (AECC) complex will be sold for an estimated £14.3million.
The local authority, which will enter into a 35-year lease for the new complex, will underwrite up to £7.5million a year.
But the council expects to pay about £1.5million after income from naming rights and private investment is factored in.
In the financial year 2012-13, about £1.3million of council cash went into the AECC, which ended up £800,000 in the red.
It is understood, however, that operators expect to turn a profit this year.
Labour councillor Mr Crockett acknowledged there was a risk for the authority, but insisted the move was required.
He said: "We must ensure that Aberdeen continues to attract large and popular events.
"Securing a top class exhibition centre is essential if we are to succeed in that."
In private session at a meeting of full council, members voted by 22-14 to select Henry Boot Ltd as preferred partner.
The planned development will include a larger exhibition centre, a four-star hotel and car parking.
Fraser Forsyth, leader of Labour's coalition partner Conservative group, said: "This proves Aberdeen is not only open for business, but pro-actively seeking to bring more business."
However, SNP group leader Callum McCaig said the council could yet face paying more on operational costs for the centre, and pointed out that no business plan was put forward to councillors at yesterday's meeting.
He added: "To agree to progress a near-£200million facility before we even know how much it is going to cost to run the centre is perhaps putting the cart before the horse."
Gordon McIntosh, director of enterprise, planning and infrastructure, said Exhibition centres across the UK and beyond traditionally require public subsidies but are major drivers for the wider local economy. The most recent figures for the AECC show it brought about £50million into the north-east last year.
David Anderson, managing director of Henry Boot Developments said: "We are confident that we can deliver a state-of-the-art exhibition and conference centre."
Recommended for you

Hydrogen Blending: From the North Sea to the network and into UK homes