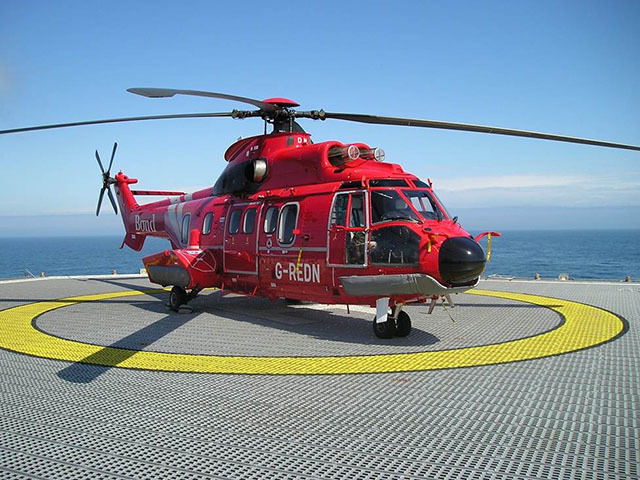 A helicopter carrying out an offshore crew-change flight was forced to return to Aberdeen without any passengers after a warning light came on.
The Bond-operated EC225 Super Puma landed on the Safe Caledonia rig of BP's Andrew platform, 140 miles off Aberdeen, around 2.15pm on Monday.
A series of safety checks were carried out and the helicopter was flown back to Aberdeen by the crew.
A spokeswoman for Bond said: "While on the deck of the Safe Caledonia rig, a warning light became illuminated on a Bond-operated EC225 helicopter.
"In accordance with standard operating procedures, the sensors were reset and the system was tested by running the rotors.
"There was no repeat warning and the aircraft was cleared to fly. As a precautionary measure, the aircraft returned to Aberdeen without passengers on board".
A BP spokeswoman said another aircraft was sent to the platform to transfer workers to Aberdeen.
She said: "When the helicopter was on the platform the crew noticed a warning light had come on and safety checks were carried out.
"BP and Bond decided that the aircraft would return with crew members only onboard and another helicopter was sent to the platform to complete the crew change."
Recommended for you

Safety innovation a core value for CHC