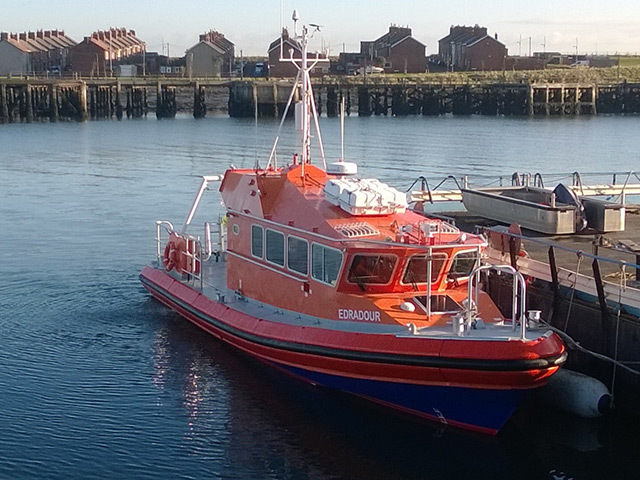 Stork Technical Services has named the newest member of its fleet after a whisky distillery to celebrate its latest £2million investment.
The Edradour, its second dive support boat in its fleet, will be delivered to Stork next month.
The vessel will provide support for the Dyce-based firm's diving operations.
The new boat is similar in style to its "sister", the Aberlour, another craft with a whisky inspired name. As well the firm manages a mother vessel, the SIEM Stork, and three dive intervention craft.
Roddy James, senior vice-president of Stork Technical Subsea, said: "We are very pleased to welcome the Edradour to our fleet. The shared design specification allows compatibility with our existing launch and recovery system and will bring familiarisation to all our crews resulting in a greater safety recovery and efficiency in our diving operations".
The craft will be delivered by Alnmaritec in Blyth, which specialises in making aluminum alloy workboats.
Mr James added: "With over 300 skilled divers, a highly experienced onshore support team and specialist project managers we are able to continue providing innovative subsea solutions safely in the most technically challenging environments".
Stork is a Dutch-owned firm which expanded its footprint in Aberdeen when it bought RBG in 2011. The firm employs about 3,000 people in Aberdeen.
The Edradour distillery in Pitlochry claims to be Scotland's smallest commercial whisky maker.
Recommended for you

James Fisher appoints Serco boss Angus Cockburn as new chairman