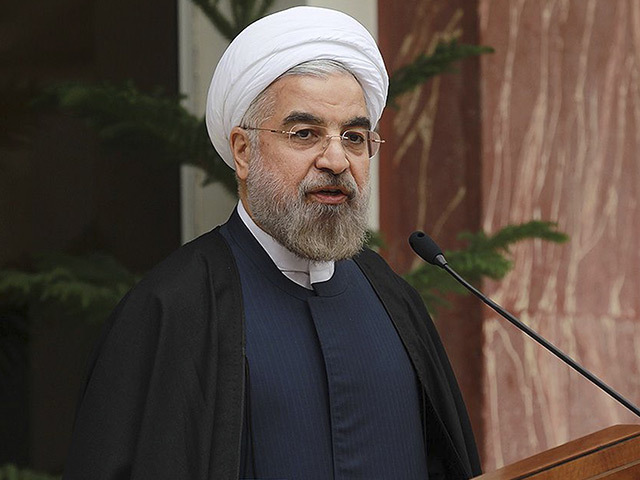 A landmark agreement to reduce sanctions on Iran boosted shares but saw the price of oil falter as fears emerged the Middle Eastern country would ramp up its exports.
Oil fell yesterday following the breakthrough deal between world powers, after months of diplomacy between the administrations of US president Barack Obama and Iranian president Hassan Rouhani.
International benchmark Brent fell up to £1.85 a barrel in early trading following the weekend agreement, which halts Iran's most sensitive nuclear activity and suspends some sanctions for an initial six-month period.
The US and EU sanctions slashed Iran's oil exports to around 1 million barrels per day from 2.5 million before they were imposed, making it the sixth-biggest producer in the Organization of Petroleum Exporting Countries, down from the second-place rank it held until last year.
James McCallum, chief executive of Senergy, added his voice to a number of industry specialists who downplayed the impact the country's return to normal trading would have on the global oil market.
Speaking at an industry conference in Cape Town, South Africa, McCallum said he welcomed Iran "coming back to the energy mix" but said it would be years before it would come back to full production.
"Early expectation was by now we'd see 12million barrels of oil per day coming out of Iraq – it is nothing like that. I think it is a long time until we will see any major impact on the world's supply."
The sanctions cut Iranian crude sales by 60% since the start of 2012, depriving the country of more than £49.5billion.
The package agreed with the so-called E3+3 group – Britain, France and Germany plus the United States, Russia and China – includes a freeze on Iran's ability to enrich uranium at a maximum 5% level, well below weapons-grade.
Recommended for you

Is a new global oil supercycle looming?