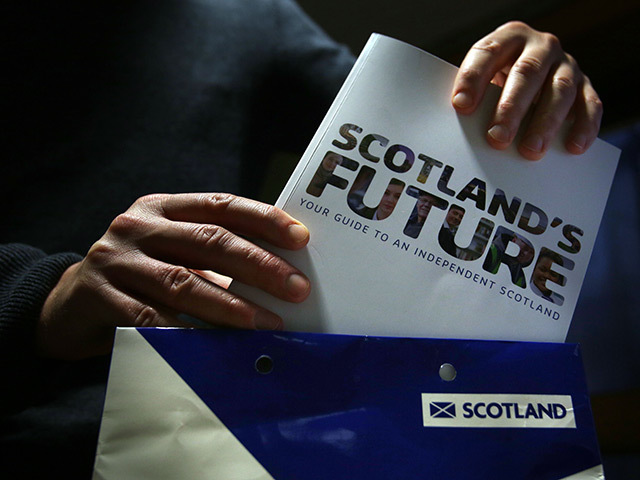 The Scottish Government has promised a "stable and predictable" fiscal regime for the North Sea with no plans to increase taxes on the oil industry.
The white paper argues that it is in the nation's interests to develop a system that balances revenues, environmental objectives and incentives for continued development and exploration.
The SNP also pledged there would be no changes to the tax regime without consultation with the industry.
The Scottish Government has set up an expert commission to consider what type of fiscal regime would be appropriate for an independent Scotland, with findings due in the spring.
The government says it is "committed" to providing stability over the long-term tax relief for decommissioning with tax relief continuing at the present rate.
The white paper says successive Westminster governments have accrued around £300billion in tax receipts from oil and gas. The Scottish Government would hope to get a "commensurate contribution" to meeting the costs of decommissioning from Westminster.
The government will also seek to "maximise" the economic benefit of decommissioning for Scotland.
A key plank of the SNP plans is to use North Sea receipts to set up a Scottish energy fund along the lines of the one in Norway and now worth £450billion.
Malcolm Webb, the chief executive of UK Oil and Gas, said he welcomed the publication of the white paper.
"We are particularly encouraged with commitments to encourage exploration and measures to maximise the economic recovery of the oil and gas reserves," he said.
"We also welcome reassurances on future decommissioning relief and the commitment to consult on future fiscal changes."
Jim Milne, chairman and managing director of Aberdeen-based Balmoral Group Holdings said: "As part of the UK we are optimally placed to maximise the potential of the North Sea for years to come.
"Not only is it imperative for the wider economy to be able to manage the revenues derived from the North Sea, but economies of scale mean that tax breaks and decommissioning relief worth billions are attracting new investment into the province."
See more coverage and analysis of the Scottish White Paper launch in today's Press and Journal
Recommended for you

Oil industry warns of 'disaster' as Labour pledges to increase windfall tax