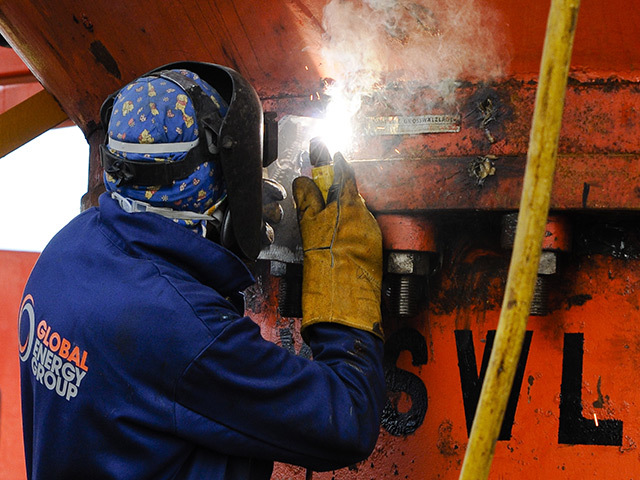 Energy sector service company the Global Energy Group (GEG) yesterday unveiled its acquisition of another Australian business for an undisclosed sum and pledged to buy another in coming months.
The Inverness and Aberdeen-based industrial group said the deal to snap up Cunningham Construction was its fourth acquisition in Western Australia and its second this year following the investment in fabrication facilities in Kwinana, South of Perth.
The firm, which also owns the Nigg shipyards on the Cromarty Firth, initially established its regional headquarters in West Perth in 2011.
Cunningham Construction, founded in 2005, was bought from a New Zealand-based scaffolding and rigging company of the same name. Sales in Australia in 2012 exceeded £7.2million having grown rapidly on supplying construction personnel to the mining sector, GEG said in a statement.
The new company adds construction resourcing as well as electrical & instrumentation (E&I) activities to GEG's range of Australian and South Pacific operations.
Sean Cunningham, the managing director of the Australian business, will join GEG.
Iain MacGregor, chief executive of GEG, said: "Australia has become GEG's second largest market next to the UK, with local revenues in excess of £55.6million.
"Despite recent volatility in the mining and oil and gas sector, we are confident in further investing in this region.
"We came to Australia with a remit to establish a very Australian business, while harnessing the value proposition that has made GEG so successful in other mature markets worldwide.
"The setup of our fabrication workshops now allow us to provide fast and cost–effective integrity repairs to assets, which is a model that is driving production performance on ageing facilities in Europe.
"The recent dip in global activity has only fuelled our business, with customers now focusing on more cost effective solutions to running their facilities. We hope to conclude at least one more acquisition between now and April."
Mr Cunningham said: "We have enjoyed exponential growth since opening in Australia, particularly in the E&I space, which was different to our original aspirations.
"Joining a group with GEG's reputation and scale will enable us to strengthen our offering and realise further growth in the region enabling us to build upon our successes to date."
Recommended for you

Santos approves $3.6bn Barossa LNG project