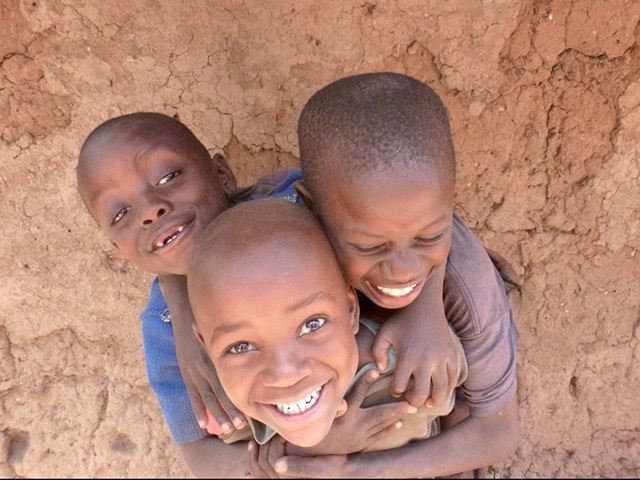 A Scottish charity is getting ready to embark on an epic 8,000-mile voyage to ship vital medical care to one of the world's most impoverished regions.
In our relatively affluent nation, where our local GP may have several hundred patients to look after, we may face a bit of a wait to get an appointment.
So imagine what it must feel like being in Tanzania, one of the world's poorest countries, where even clean water is a luxury beyond the wildest dreams of most. There, every doctor has 20,000 people to look out for.
And in the coastal communities in and around Lake Victoria – where residents face a daily battle with Aids and other diseases – the sick have no choice but to row for miles to get help if they want to live. For many, it's easier to stay and die.
But now the Vine Trust is sending a lifeline boat to the lake, where doctors and dentists will give care directly to those who need it most. Over the next 20 years, the trust hopes to help a million people in the African nation.
Last night, Aberdeen-based Wood Group PSN announced a five-year commitment to help the charity in Tanzania.
Vine Trust director Alec Carstairs said: "Some people in Tanzania are surrounded by disease, bad water and Aids.
"At the moment they only have two choices – row like hell to get help, or suffer. But, for the first time, these people will have access to proper medical care. This boat could make a huge difference to their lives."
Wood Group PSN will send four teams to build homes for the region's orphans, and has pledged to raise £500,000 as well.
The company will also play a key role in the huge logistical operation in getting the boat – Jubilee Hope – from Scotland to the landlocked lake.
Next week the ship will begin her journey from Greenock, where she has been fitted out with the latest technology by BAE Systems.
She will sail around the west of Spain and Portugal, through the North and South Atlantic, and around the western and southern reaches of Africa.
The Vine Trust, an international interdenominational volunteering charity, has another problem to consider – piracy. But the South African Navy has agreed to help navigate the ship through any trouble hotspots.
She will then dock in Mombasa, Kenya, where she will be met by a team of engineers from Wood Group PSN. They will dismantle the vessel and load her on to a lorry to be driven through Kenya to Lake Victoria.
At the lake – the largest in Africa, with a surface area bigger than that of Switzerland – she will be rebuilt by the engineers and begin transforming the lives of those who thought help would never come.
See the Vine Trust's work in Tanzania in our video below
Wood Group PSN's support for the Vine Trust was announced at a gala dinner in Aberdeen last night.
The Princess Royal, Princess Anne, was among hundreds of guests at the Marcliffe Hotel.
She is a patron of the charity and welcomed Wood Group PSN's five-year plan to help it.
The company's chief executive, Robin Watson, said the project gave his staff a "life-changing opportunity" to develop.
"Vine Trust does tremendous work in helping some of the poorest children and communities in the world," he said.
"Being socially responsible is integral to what we do but this is our opportunity to go above and beyond just being responsible, this is our opportunity to bring to life our core values and make a life-changing difference.
"For the next five years, Wood Group PSN will partner with Vine Trust to invest in, and give back to, the Moshi and Lake Victoria regions of Tanzania through three initiatives.
"The first is to provide engineering expertise to support the conversion of the Jubilee Hope boat into a mobile medical facility.
"The second way we'll be supporting the charity is by trying to raise £500,000 to support the build, transportation and maintenance of the Jubilee Hope and provide building materials for houses and orphanages in Tanzania.
"Our final commitment is to contribute time, and in future months and years there will be armies of Wood Group PSN volunteers venturing to Tanzania to work with local communities to build homes for vulnerable children and families.
"We're sending groups of managers, engineers, HR personnel, graduates, apprentices and anyone with a desire to help out to Tanzania four times a year for the next five years. It's a chance for our people to do so much more in addition to fundraising – it's a life-changing opportunity to develop."
Vine Trust director Alec Carstairs said there were still plenty of opportunities for other companies to get involved.
EY has recently sent volunteers to Africa to help with construction work, while W2 Training, which is 21 years old this year, is raising £21,000 for the charity.
For more information on how to help, visit www.vinetrust.org
Recommended for you
X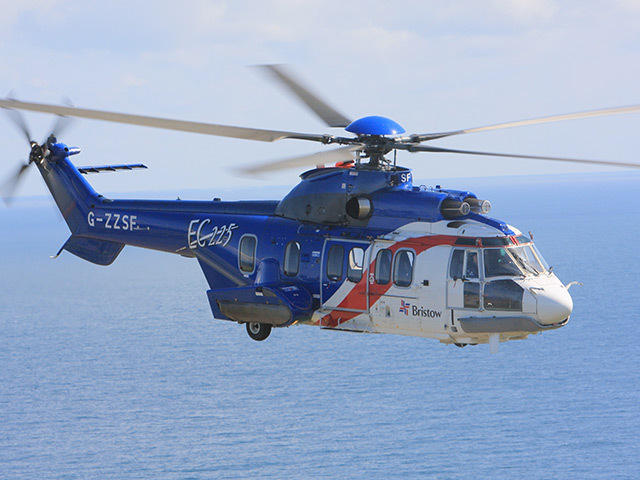 Safety alert after gearbox warning on Talisman offshore flight