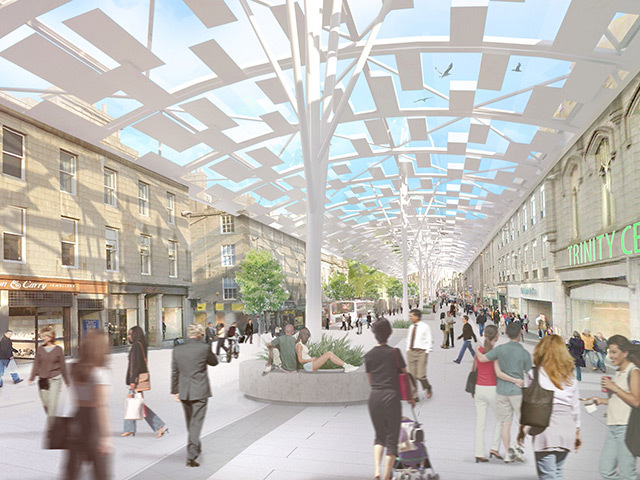 A new vision for breathing fresh life into the heart of Aberdeen can be unveiled by the Press and Journal today.
Architect John Halliday's bold plans include building a canopy over Union Street that would be part of an indoor pedestrian link between the city's four existing shopping malls.
Escalators and lifts would ferry people from Union Square to Aberdeen's main thoroughfare – which would effectively become a fifth mall.
Mr Halliday, whose initial blueprint for the city centre was warmly received last year, has expanded his original proposals with a focus on improving pedestrian access.
An "umbrella" in the form of a translucent canopy would provide shelter from the elements on Union Street, while new retail and office space would be opened up at the train station.
Mr Halliday's initial idea to relocate the entrance to the railway station to Union Bridge and cover over the Denburn dual carriageway won cross-party backing at the local authority.
Rival parties united in December and agreed to pursue a "transformational" plan for Aberdeen and Mr Halliday's vision is likely to reignite the debate over the city centre's future.