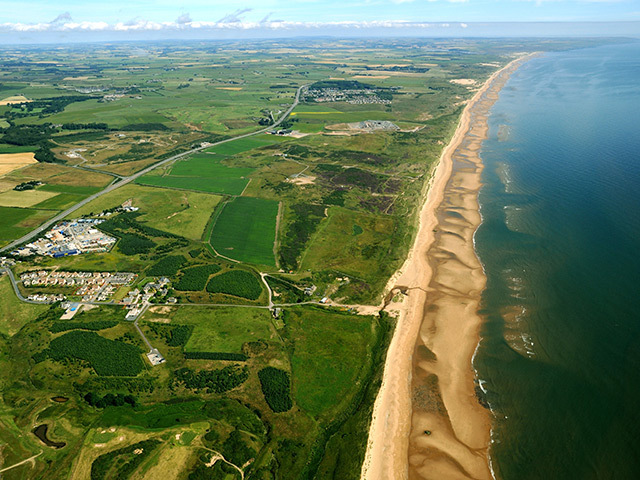 A last-ditch attempt has been made to connect Fraserburgh with a massive energy project which is expected to revolutionise the north-east economy.
The long-awaited Energetica scheme – which will involve a 30-mile corridor of businesses and development between Peterhead and Bridge of Don, in Aberdeen, is forecast to attract £750million of investment in its first 10 years.
After years of consultation, the Scottish Government is poised to rubber-stamp the ambitious project as part of the Aberdeen City and Shire Strategic Development Plan.
In Fraserburgh, however, campaigners believe the town could miss out on the expected economic boom unless it becomes part of the Energetica link, and Scottish ministers came under fresh pressure last night to extend the corridor along the Buchan coast.
Local councillor Ian Tait has been lobbying for an expansion to the proposed "strategic growth corridor" for several years.
He believes Fraserburgh – which is earmarked for "regeneration" as part of the development plan – could become a ghost town unless the blueprint is altered.
Mr Tait has made an 11th-hour plea to First Minister Alex Salmond, urging him to step in and revise the plan to include Fraserburgh.
In a letter to Mr Salmond he says: "I would ask you, as first minister, to intervene and ensure the strategic development plan is changed to extend the development corridor from Peterhead right up to Fraserburgh, which will give the Fraserburgh area the same opportunities and benefits as Peterhead."
Last night, Mr Tait said: "Under this plan, as it stands, the Peterhead area could see a lot of investment from private businesses over the years.
"I simply want Fraserburgh to get the same benefits.
"The town is marked for regeneration, which means there will be investment, but mainly from the council.
"I don't want Fraserburgh to become a satellite town of Peterhead. I want it to stand up on its own two feet."
A Scottish Government spokeswoman said: "The proposed national planning framework reflects the opportunities for the Energetica corridor and identifies Peterhead as an energy hub.
"It also reflects development across the wider Aberdeen city region and notes ongoing regeneration efforts in Fraserburgh as well as Peterhead."
She added: "Ministers will issue their decision on the Aberdeen City and Shire Strategic Development Plan in due course."
Recommended for you

Tracking Transition – CCS project pipeline 'modest, but growing rapidly'