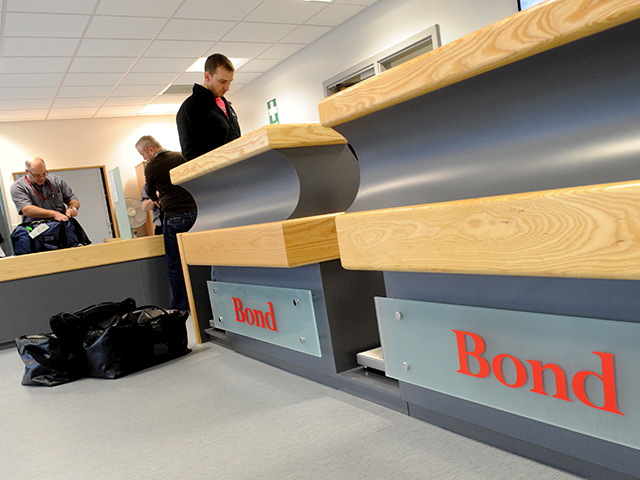 Oil and gas workers heading to Nexen Petroleum's NTVL platform were the first to fly through Bond Offshore Helicopter's new second terminal at Aberdeen International Airport yesterday.
More than 40 jobs have been created at Bond's Terminal Two, which is located in the former airport social club, beside the firm's existing terminal facilities.
The new custom-designed terminal building will initially handle workers heading to Nexen's Scott, Buzzard and NTVL platforms in the North Sea using two Sikorsky S-92 helicopters. In December last year, Bond announced it had won a five-year contract to supply UK North Sea crew change support to Nexen.
The contract started yesterday with around 21 flights a week – up to five a day – expected to ferry more than 100 passengers to and from the North Sea.
In March, the frequency of flights will increase to around 38 a week once the second S-92 helicopter comes on board.
Bond's head of ground operations Lesley Still said the facility has the capacity to handle up to 220 passengers.
Meanwhile global helicopter firm Bristow Group yesterday announced management changes with chief financial officer Jonathan E. Baliff set to take over as chief executive at the end of July.
Mr Baliff will replace William E. Chiles, who is set to retire from his role as president and chief executive. He will remain with the company in a consulting role until July 2016.
Recommended for you

Former Babcock business lands new helicopter contract with Well-Safe Solutions