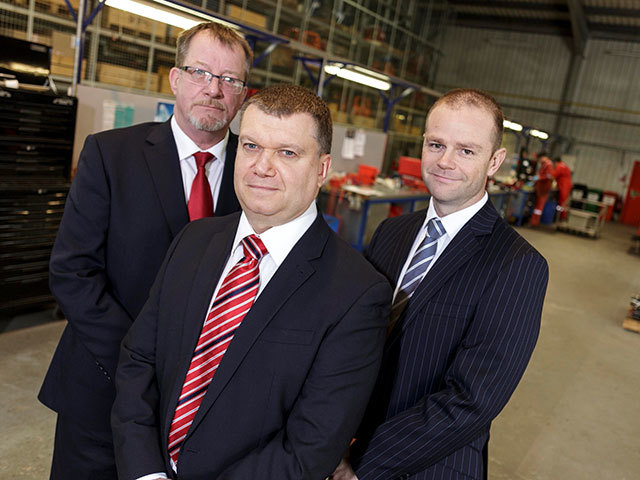 Aberdeen-based ATR Group has appointed three new directors to spearhead a drive to double turnover in the next three years.
Dave Grant has been named group business development director to lead the next stage of the firm's ambitious growth plan.
He is the former head of global business development at Coates Offshore and has more than a decade's experience in the oil and gas sector, both in the UK and overseas.
Following the acquisition of Underwater Engineering Services Limited (UES) in June 2012, Duncan Duthie has joined ATR as divisional director for UES.
Completing the new appointments is Derek Sinclair who has joined ATR to lead the marine division. He is a former chief executive of Survival Craft Inspectorate and managing director of Falck Nutec.
The move is part of the Aberdeen-headquartered company's drive to grow its turnover to £150million in the next three years.
"We have experienced sustained growth both in the UK and internationally across all divisions of our business in the last 18 months and with the integration of ATR and the Cosalt business now completed, we are ready to drive ahead with the next stage of our growth strategy," said chief executive Keith Moorhouse.
"We have built our business on the ability to provide our clients with access to equipment and expertise wherever they are doing business.
"Our growth means we can provide our services to customers all over the world, even those operating in the most remote areas.
"These appointments demonstrate our determination to continue to deliver for all of our stakeholder groups. This underlines the success we have achieved to date and prepares the way for our continued expansion in the future."
ATR Group rents, sells and inspects specialised equipment for the petrochemicals, marine, subsea and the offshore oil and gas industries.