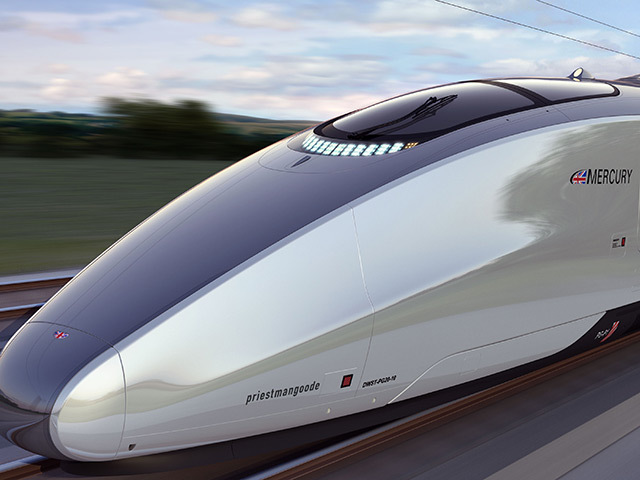 North-east transport bosses believe lobbying efforts to help mitigate the impact on the region of the UK Government's high-speed rail scheme are progressing well.
A report by financial experts KPMG last year suggested that the area could lose out to the tune of £220million a year in economic output if the HS2 plans go ahead.
Experts later admitted to a Westminster committee that the figures may not have taken into account the unique nature of the area, which is buoyed by the multibillion-pound North Sea oil and gas industry.
However, regional transport partnership Nestrans and Aberdeen and Grampian Chamber of Commerce representatives travelled to Westminster to press the north-east case to Baroness Kramer, a Liberal Democrat peer.
In an interview with the Press and Journal, Nestrans director Derick Murray said the thrust of the argument was ensuring that Aberdeen retains key landing slots at Heathrow.
HS2 would involve high-speed trains running from London to Birmingham by 2026, with a second service connecting to Manchester and Leeds and a third pencilled in to cross the border to Glasgow and Edinburgh.
Bosses at the group concede the rail scheme will never extend to the north of Scotland, as air travel would still be faster and likely to remain the preferred method of travel for business people in particular.
And if journey times from London to the central belt are under three hours with HS2, the number of flights from Edinburgh, Glasgow, Manchester and Newcastle into Heathrow would reduce, taking the pressure off the landing slots for Aberdeen.
Mr Murray said: "We have been pressing government on this to ensure that this huge investment that they are going to make doesn't damage our economy, while understanding that we can't take high-speed rail to Aberdeen. We don't have the number of passengers and the distance is too long. It would be too expensive. The way we think we can best benefit is by guaranteeing our landing rights at Heathrow."
Mr Murray added that the Department for Transport regards Aberdeen as a "buoyant" market for air travel and have indicated there is "little danger" of the city losing its slots at Heathrow.
He said: "We would like to see the government giving themselves some sort of power to ensure that regional access, where it is necessary, can be maintained."
Recommended for you

'Not if but when' for thousands of north-east carbon capture jobs