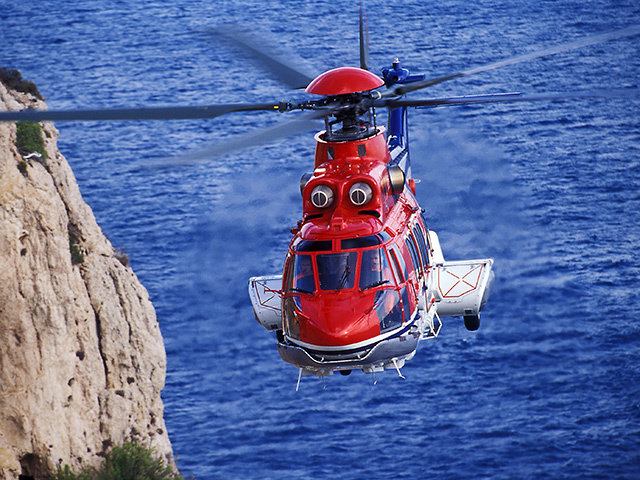 Crash survivors will today lead calls for a Piper Alpha-style public inquiry into safety standards on offshore helicopters.
Leaders of the Unite union will also urge the UK to adopt practices similar to those used in the Norwegian sector when they address delegates at the STUC annual conference in Dundee.
The union will highlight the findings of its Back Home Safe campaign alongside a team from Thompson's Solicitors, which represented the families of some of the 14 men who died in the 2009 Super Puma tragedy.
Offshore helicopter safety campaigner Richard Baker MSP and Toby Croft, who survived last August's fatal crash off Shetland, which killed four passengers, will also be adding their voices to the calls.
Unite Scottish secretary Pat Rafferty said there was a "crisis in confidence" over offshore helicopter safety, according to more than 35,000 workers who responded to the Back Home Safe survey and petition.
He said: "If our politicians and the UK offshore industry are serious about tackling this festering sore in our most profitable industry, then they must agree that a full public inquiry is the only way by which we can forensically analyse the problem and begin to remedy it."
Since 2002, the UK offshore oil and gas industry has suffered 38 fatalities involving offshore helicopter transfers.
Over the same period, there have been no deaths in the Norwegian sector, where new standards were introduced about 15 years ago.
Richard Baker said there were lessons to be learned from the Norwegian experience. "In the past four years, we have had five ditchings and two fatal crashes," he said.
"We need a full inquiry like the one into Piper Alpha. That transformed the whole issue of health and safety in the North Sea."
The moves come after pilots' union Balpa wrote to the Civil Aviation Authority urging it not to back down on safety improvements to helicopters flying offshore.
From June, all passengers will need a seat next to an emergency exit and aircraft will not be allowed to fly in severe sea conditions.
However, Oil and Gas UK has warned the new rules could actually damage safety.