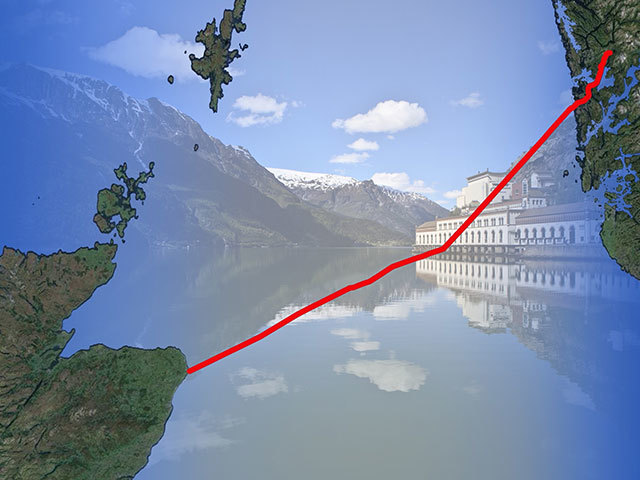 A mothballed £2billion green energy plan which will link Peterhead to Norway and cut energy bills around Scotland has been resurrected, the Press and Journal has revealed.
Proposals to lay a subsea super cable have once again been tabled with Aberdeenshire Council.
The 350-mile, 1,400MW interconnector is expected to lead to more stable household bills across the UK and encouraging greater investment in renewable energy schemes on both sides of the North Sea.
It will also create more than 250 jobs in the Buchan town. However, the scheme requires a huge power conversion plant which would be built south-west of Boddam and Stirling Village, which could prove controversial with local residents.
The developers admit it would have a "significant visual impact on the area".
Local councillor Stuart Pratt said the proposals would need to be "carefully considered".
"We will need to look at the long term benefits," he added.
However, Derek McCrindle, programme director at Energetica, a 30-mile corridor stretching from Bridge of Don, north to Peterhead, said: "NorthConnect is a significant energy project in the Energetica corridor and we welcome the news that the initiative is progressing.
"Creating a link between countries working in different time zones will also help to smooth demand for electricity during peak times between both Scotland and Norway."
The plans were originally lodged in 2011, but stalled when Scottish and Southern Energy pulled out of the North Connect consortium behind the scheme. But the remaining firms – Vattenfall, Adger Energi, E-Co Energi and Lyse – have decided to press ahead.