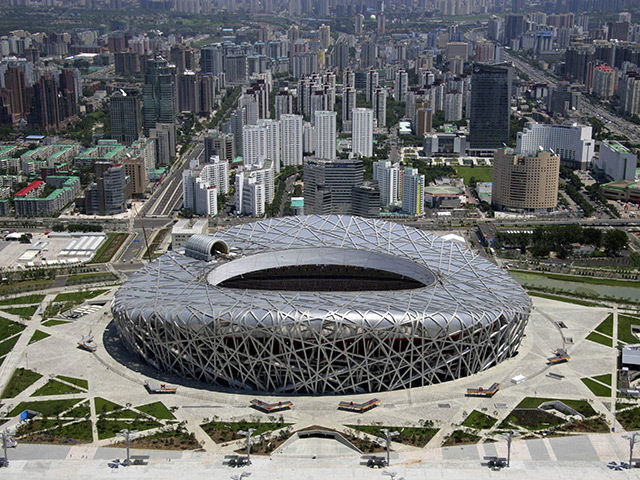 Chinese investment in the UK energy sector could exceed £43billion in the next 10 years, research has claimed.
A report by Pinsent Masons and the Centre of Economic and Business Research (CEBR) hints that the China is set to invest a total of £105billion in Britain's assets – with the energy sector being the largest beneficiary, followed by real estate and transport.
The world's second-biggest economy has already invested £11.7billion in Britain between 2005 and 2013, including a 10% stake in Thames Water, Britain's biggest water utility, held by the China Investment Corporation, the sovereign wealth fund.
It made its entry in to the UK North Sea when state-controlled China National Offshore Oil Corporation paid £9.7billion for Canadian explorer Nexen – the UKCS's second largest oil producer at the time.
The country's Sinopec also landed a 49% stake in Talisman Energy's UK operations with a $1.5billion investment while Scotland's only oil refinery is also run as a joint venture between Ineos and China's largest oil and gas producer, PetroChina.
Richard Laudy, head of infrastructure at Pinsent Masons, said: "As the need to modernise UK's major infrastructure gets greater by the day, the projected influx of Chinese investment into UK infrastructure will be a welcome boost to the construction industry in particular and UK economy as a whole.
"Our report finds that this level of investment is going to be a game-changer for the UK infrastructure. Over recent years we have seen China's role as an investor evolve from making indirect investments through sovereign wealth funds to Chinese businesses now becoming co-funders, co-developers and co-contractors in major UK infrastructure projects."
Mr Laudy added: "Over the next decade, we expect a significant increase in direct investment from the Chinese coming through in the shape of joint-ventures and strategic alliances.
"Four out of five of the world's largest construction and engineering companies are now Chinese with a growing appetite for infrastructure investment and with the potential to invest vast amounts of capital in advanced economies in Europe.
"Entry by China into the UK market will create significant sector opportunities to provide expertise on how to operate in the UK market effectively – from labour market regulations to the planning process and how to operate with the framework of EU regulations.
"However, with UK public finances still under pressure, uncertainty around government support for infrastructure is still a key concern for the infrastructure sector. If the UK wants to unlock Chinese investment to fill in the funding gap to modernise its aging infrastructure, the UK government will need to address issues around policy and further develop the pipeline for investment – delay and lack of clear commitment on policy will only create uncertainty for investors.
"Although, the flow of investment from China has already started – we expect this to be the beginning of a major trend as a trickle of major Chinese investment turns into a wave over the coming decade."
Recommended for you

Peterhead Power Station expansion faces ire over increased emissions