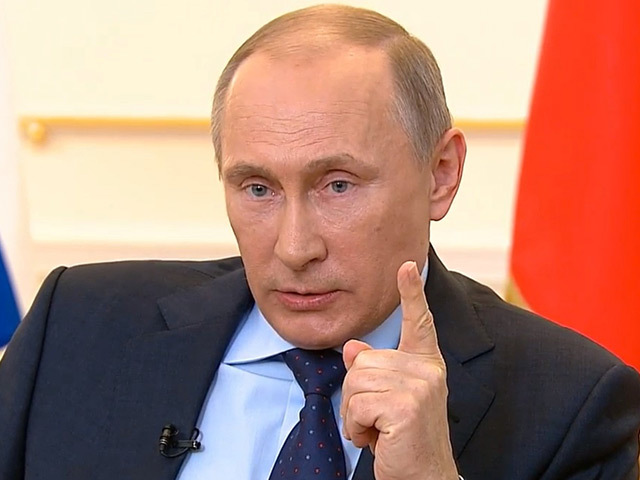 Russian President Vladimir Putin has said he believes peace in Ukraine is possible but that neither side is fully upholding a peace deal struck in September.
In an interview with German television, Mr Putin said he is convinced it is possible to end the deadlock in east Ukraine, where pro-Russian rebels have been battling Kiev's troops in a conflict that has claimed at least 3,500 lives since March.
But he also said that neither the rebels nor Ukrainian troops had fully withdrawn from key locations in the region to create a buffer zone, a key part of a truce deal agreed to in September.
His comments come after it was suggested Putin's dream of a new pipeline to deliver Russian natural gas to the European Union without passing through Ukraine was fading.
The $46billion South Stream project, spearheaded by OAO Gazprom, is on hold and will probably remain in limbo for years as Russia continues to foment armed conflict in eastern Ukraine and the EU retaliates with bans, Eurasia Group said.
That means the war-torn country will remain a key transit point for about half of Gazprom's shipments to Europe, according to the New York-based risk research group. The EU previously had mixed positions on South Stream. With Russian troops massing near the Ukraine border, the bloc now has little choice but to stand united in opposition.
The proposed 2,446-kilometer (1,520-mile) pipeline would run under the Black Sea and enter the EU in Bulgaria. That would end Gazprom's dependence on the Ukrainian gas-transit system.
Recommended for you

China snaps up half-price Russian LNG as Europe shuns supplies