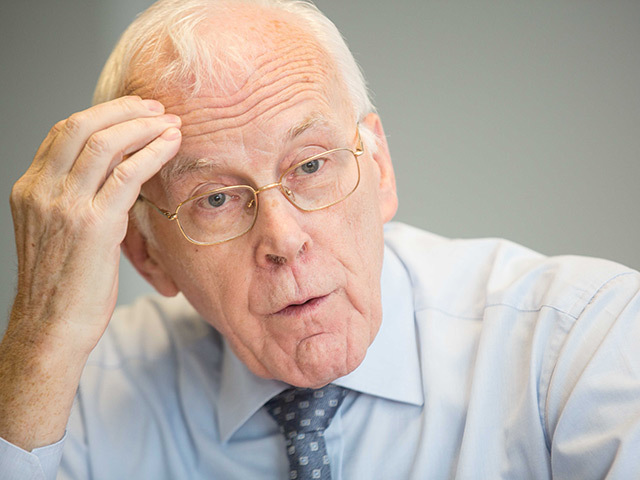 An advisory group has been established to help the Government address Scotland's failure to equip young people for work.
Sir Ian Wood will be a founding member of the Scottish Government's Developing the Young Workforce National Advisory Group.
The oil magnate chaired the Commission for Developing Scotland's Young Workforce, which found Scotland is "simply not preparing or equipping young people for the world of work".
Fair Work, Skills and Training Secretary Roseanna Cunningham announced the formation of the group alongside a demand for Westminster "to end low pay for Scotland's apprentices".
The current minimum payment rate for 16 and 17-year-old apprentices is £2.73 an hour, while the national minimum wage for under 18s is £3.79.
Conservative education spokeswoman Mary Scanlon said MSPs must end the "snobbery" of praising degrees above vocational education, pointing out that people in the oil industry and other industrial workers "earn far more than people that have been to university".
Ms Cunningham said: "Modern apprenticeships are a key element of the Scottish Government's work to support young people into jobs and this week's youth employment strategy underlined their importance with a range of measures to enhance the programme.
"By 2020 we will have 30,000 new opportunities every year and the individuals concerned will be taking concerted steps towards a productive career in their path of choice.
"But we must also consider the welfare of these young women and men. The Scottish programme ensures employed status, and yet the discriminatory regulations of the UK Government means that many could receive less than £3 an hour. That is simply wrong."
Ms Cunningham said she will chair the advisory group alongside Councillor Douglas Chapman of Cosla.
She added: "I am delighted Sir Ian Wood has agreed to join the group, providing continuity between the Commission's work and how it will be implemented. The Group's membership covers a wide range of sectors and I look forward to chairing it with Councillor Chapman as we take forward measures to support more young people towards a job over the next seven years."
Labour fair work spokesman Neil Findlay said: "I share Sir Ian's desire to see vocational education and academic training being put on the same footing.
"I think we desperately need more engineers, construction workers, technicians and IT specialists and our schools and colleges have to be aligned seamless to provide qualifications and experience to pupils and students so that they can build such careers."
Ms Scanlon said: "I want to address something that I feel very passionate about, and that is technically known as the parity of esteem.
"I have got just as much respect for the skills and qualifications of an electrician, a plumber or a joiner as I do for an accountant, a lawyer or a nurse who are professionals.
"I think we need to stop this snobbery where somehow an apprentice in a trade is somehow less worthy than a degree.
"I know there are many people working in the oil industry and other industries in Scotland and abroad who earn far more than people that have been to university."
Larry Flanagan, general secretary of the Educational Institute of Scotland and a member of the advisory group, said: "The advisory group's priority must now be to ensure that the Commission's recommendations are acted upon – including an exploration of how funding and resources should be delivered to ensure that colleges in particular can play their part in this important and ambitious programme."
Recommended for you

'Cambo has to go ahead': Industry debates as Shell reconsiders oilfield exit