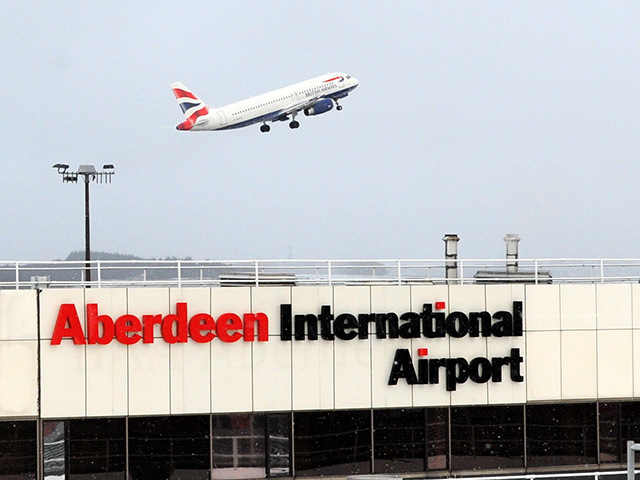 Low world oil prices may not be such good news for airlines after all, according to aviation analysts.
Airlines' fuel bills are falling, but the low prices could signal a downturn in the global economy and consequently could lead to less demand for air travel, said aviation data analysts OAG.
So 2015 could be "a challenging year for aviation" OAG's executive vice president John Grant said.
OAG reckons that with the price of jet fuel down by 20% compared with a year ago, that the impact on the fuel bill for the global airline industry in 2014 would be a saving of around 7 billion US dollars (about £4.5 billion).
But Mr Grant said: "While it is being reported that lower fuel prices are good news for airlines and their passengers, there is the possibility that these low prices reflect weaker demand in the global economy, in which case we could be at the top of the commercial aviation business cycle.
"We are entering 2015 on a positive note in terms of these fuel prices, but if economic activity should slow in the second part of the year, the portents would be outweighed by the short-term optimism. If this is the case, 2015 is going to be a challenging year for aviation and the longer term implications on wider industries will soon be realised."
Mr Grant said the "Millennial Generation" – those born from around 1980 to around 2004 – would have a much greater influence on the aviation industry than previously realised.
He added "If we assume that people want to fly as much as they want to have mobile phone technology at their fingertips, we can see mobile phone use as a forward indicator of the future demand for air travel.
"We know that China and India will likely contribute 28% of the additional four billion air passengers between now and 2034. Today, 29% of all mobile phone users live in China and India."
OAG said that for the countries where Ebola has been concentrated, the outlook for 2015 is bleak, with January 2105's seat capacity to and from Sierra Leone down 75%, for Liberia down 81% and for Guinea down 39% compared with January 2014.
But OAG added that across the whole of Africa, there had been plenty of growth in 2014 and 10 countries managed to grow their international capacity by more than 10%.
Recommended for you

Biden urges oil companies to cut prices after Shell's profit doubled